Natalie S. Cudney, RMT, Osteopathy (Current Study)
Registered Massage Therapist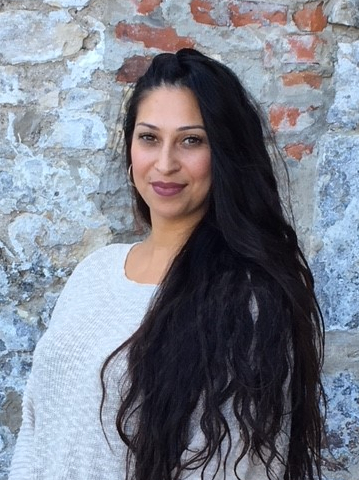 My approach to wellness focuses on revealing and respecting how the body is asking to be supported and allowing it space for rehabilitation and restoration. Using General Swedish Massage, Myofascial and Dynamic Release techniques, Relaxation, Trigger Point Therapy, Hydrotherapy, Sports Massage, Therapeutic Exercise, along with additional techniques learned throughout my ongoing Osteopathic education, I invite the body to return to its most optimally functioning natural state.
Through my professional fitness and nutrition background, endurance training, mindfulness and energy work certifications and Massage Therapy education, I have developed a strong curiosity and appreciation for the way the body functions as a dynamic system, with the breath as its driving force. This understanding has informed my clinical focus on assisting clients with achieving efficient systemic and functional breath by facilitating simple and effective techniques to release and re-pattern muscles of respiration, bringing intention to the quality of breath, and reducing stress.
After deciding my skills would be best applied in the realm of professional healthcare, I pursued my Massage Therapy diploma at the Canadian College of Massage and Hydrotherapy in Cambridge, ON and graduated in 2018. This education opened up another aspect of the body to me, and I was able to start seeing and feeling how a body initiates, performs, rests and responds to activity through its various systems. My Massage Therapy studies also deepened my understanding of functional breath from a structural and systemic standpoint, and I remain highly interested in assisting clients in rehabilitating their breathing patterns back to optimal function. 
My inherently curious nature continues to draw me towards further knowledge and understanding of the body, which has led me to begin pursuing my education at the Canadian College of Osteopathy in Toronto, ON. I look forward to working with you to discover the roots of discrepancy and support the body as we invite it to return to its natural state of Dynamic Balance. I feel genuinely privileged to be in this profession and to have the opportunity to further pursue my understanding and knowledge of the body as I assist clients in reaching their specific treatment goals.
For more information or details about Natalie's practice, please click on the following link: