Sienna Dang, RMT
Registered Massage Therapist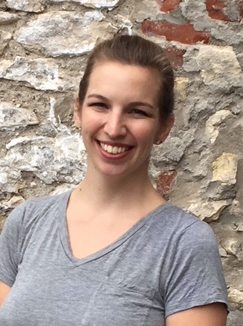 *** Sienna is currently on maternity leave, returning September 18, 2018 ***
Sienna graduated from the Canadian College of Massage and Hydrotherapy in August of 2015. She has a passion for pregnancy, infancy, and post pregnancy massage and plans to continue gearing her education in that direction with completion of the Trimesters courses as soon as she is able. Having a son of her own, she feels a great connection with other mothers and mothers to be. 

Her belief is that preventative care and regular maintenance is key to living a full and healthy life. Her goal is to always work with her patients to help them reach their full functioning potential within their capabilities. She uses Swedish massage, myofascial release, and triggerpoint therapy, along with assigning proper homecare to bring about a focused and unique plan to each patient to reach their goals. 

At the end of the day, she wants to make her patients always feel better leaving the office than when they walked in. 
For more information or details about Sienna Dang's practice, please click on the following link:
 
Massage Therapy Fees & Payment Policies