Stephanie Schairer, RMT
Registered Massage Therapist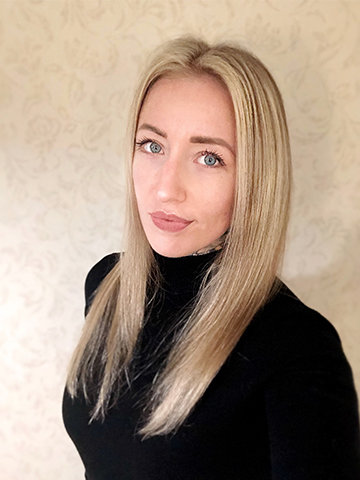 Stephanie understands that daily stressors can be communicated through the body as pain and imbalances in our overall well-being.
Stephanie's approach to massage therapy is first and foremost patient-centred, understanding that needs differ among individuals and should be reflected in each treatment. She believes the benefits of massage therapy are best realized when aligned within her patients' lifestyle, and encourages a safe, open dialogue to empower individuals to be active participants in their health and a plan that works for them. As an athlete who's sustained various injuries herself, Stephanie's awareness of individual needs combined with a passion for helping others also extends to her massage therapy practice. 
Integrating an evidence-based approach to treatment and a series of focussed questions & assessments to better understand what may be contributing to your concerns, Stephanie works with you and alongside other health care professionals to create a plan that can safely help optimize your well-being and steer you in the direction of your wellness goals.
Stephanie is a graduate of the University of Guelph (2007) where she received her Honours Bachelor of Arts degree at the School of Fine Art. Her visual & theoretical studies centred on representation of the human form in visual culture in which she received recognition and publication for her works. Choosing to follow her passion for functional & athletic performance, Stephanie returned to academia graduating with Honours from the Canadian College of Massage & Hydrotherapy (2018). Stephanie is a Registered Massage Therapist with the College of Massage Therapists of Ontario (CMTO). She continues to expand her knowledge having completed courses in thoracic spine mobilization and Greg Lehman's "Reconciling Biomechanics with Pain Science". When away from the clinic, she enjoys resistance training, interior design and decor, playing tennis and listening to stand-up comedy.
To book an appointment with Stephanie, click here:
For more information or details about Stephanie Schairer's practice, please click on the following links: