Please click this banner for all COVID-19 related information (updated June 13, 2022)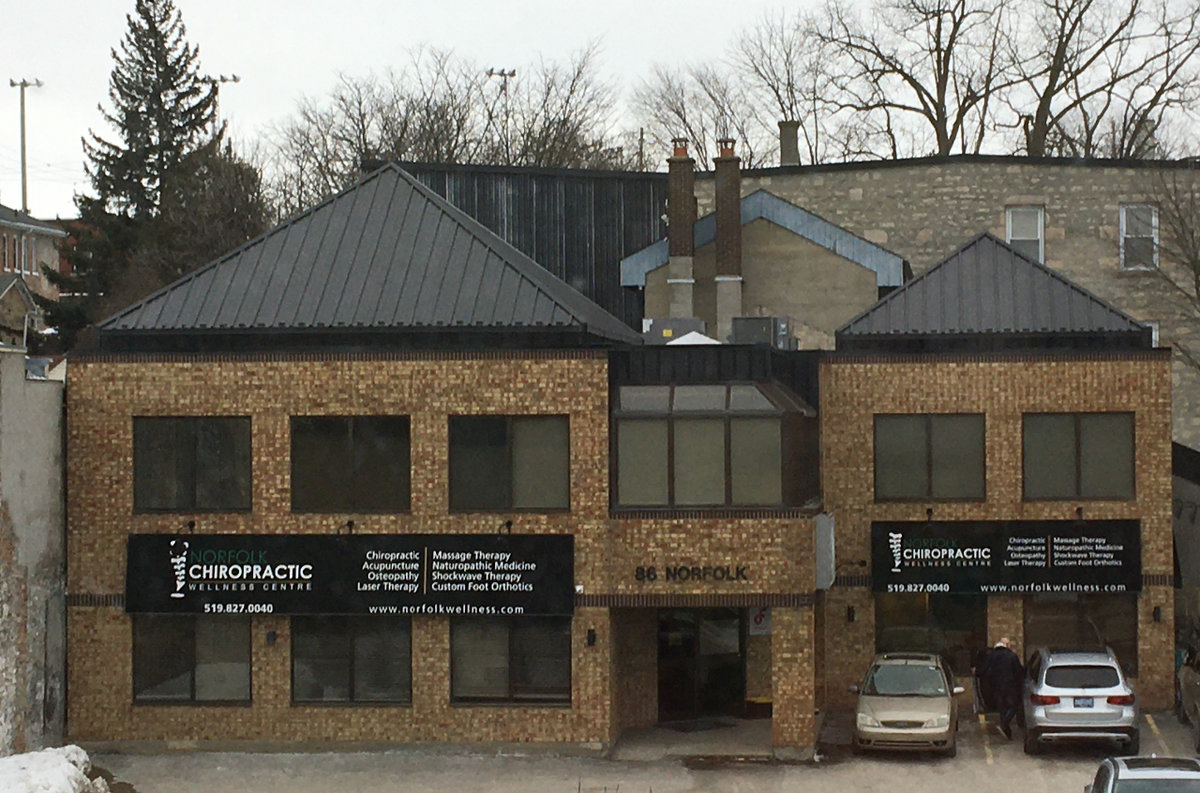 We are conveniently located at 86 Norfolk St. (Suite 101), at the corner of Norfolk & Commercial Streets, adjacent to the "Stone Store" (Natural Health Foods) & across from Norfolk Medical Centre.
Situated on the main and second floors of a modern professional office building in downtown Guelph with free parking in front of the clinic, our facilities are second to none.
Norfolk Chiropractic Wellness Centre has a warm and inviting yet contemporary atmosphere which is excellent for relaxation and healing no matter what your natural health care needs. An open and inviting reception area welcomes you, while spacious treatment rooms with soft and natural lighting allow for a completely relaxing and therapeutic experience.