| | |
| --- | --- |
| | Thursday, October 19, 2017 |
Did you Know?
The resting position of the jaw and tongue is when your upper and lower teeth are slightly apart, and your tongue is gently resting on the roof of your mouth just behind the upper central teeth.
What is the TMJ?
The acronym TMJ stands for "Temporomandibular Joint".  TMJ dysfunction is a disorder of the muscles of mastication (chewing), the temporomandibular joints and associated structures.
Causes of TMJ Dysfunction:
• Predisposition (genetics or trauma to the face, neck or jaw)
• Tissue alteration (postural dysfunction, spasms, trigger points, etc.)
• Stress (increase in tone of the chewing muscles due to jaw clenching, tooth grinding, or habitual gum chewing)
Symptoms:
• Pain in the jaw, face, or ear area
• A clicking or popping sound when opening or closing the jaw
• Headaches (commonly felt in the temples or forehead) or earaches
• Jaw that "gets stuck", locks, or goes out of place
What can Massage Therapy do?
Massage treatment can be very effective to reduce the muscle tension and trigger points in the jaw, neck and shoulders.  These areas will commonly be tender if TMJ dysfunction is present, but working with a RMT to meet your goals (decreasing pain or reducing headaches) will provide positive results.  Your dentist will commonly prescribe a mouth guard to wear at night to prevent your teeth from wearing down from chronic grinding, if necessary.  Massage treatment in all of these areas will also help to reduce stress and improve posture.
Self-Care
Place the tips of your fingers on your cheekbones, then move your fingers down (they should be about an inch in front of your ears).  If you clench your teeth with your fingers there, you will feel the masseter muscles engaged (the main muscles of chewing).  You can then make small circles with your fingers to massage the area.
It is common to forget about the jaw muscles that we use for eating and talking all day long, but they can be a large contributing factor to neck pain or headaches.  If you think massage therapy treatment would be beneficial for you, please do not hesitate to contact our clinic for an appointment.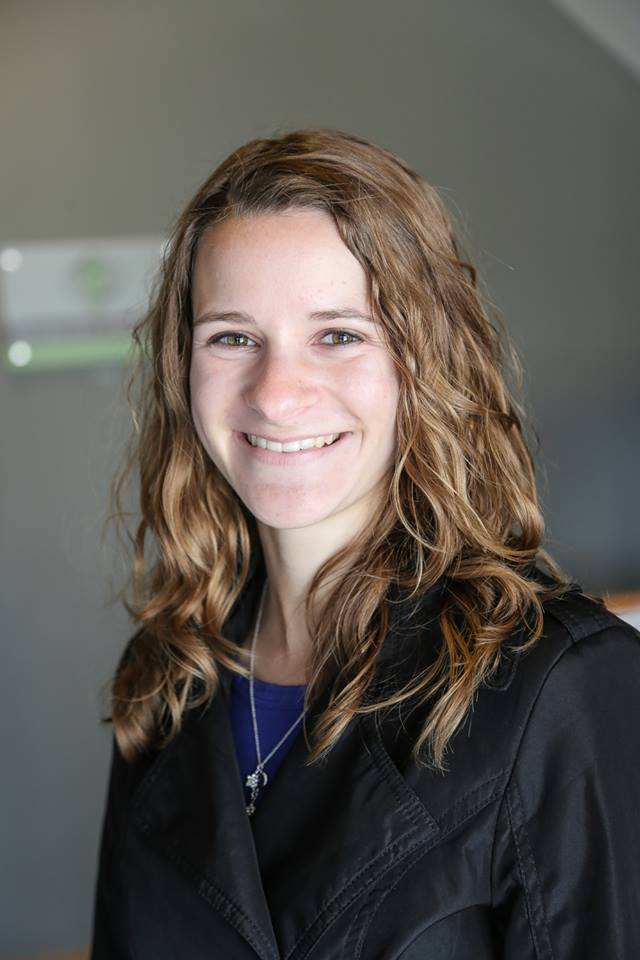 Contributed by
Leslie Brown, RMT
| | |
| --- | --- |
| | Norfolk Wellness Blog Contributor at 10:14 AM |
| | |
| --- | --- |
| | Tuesday, September 19, 2017 |
Natural Immune Boosting Tips for the Whole Family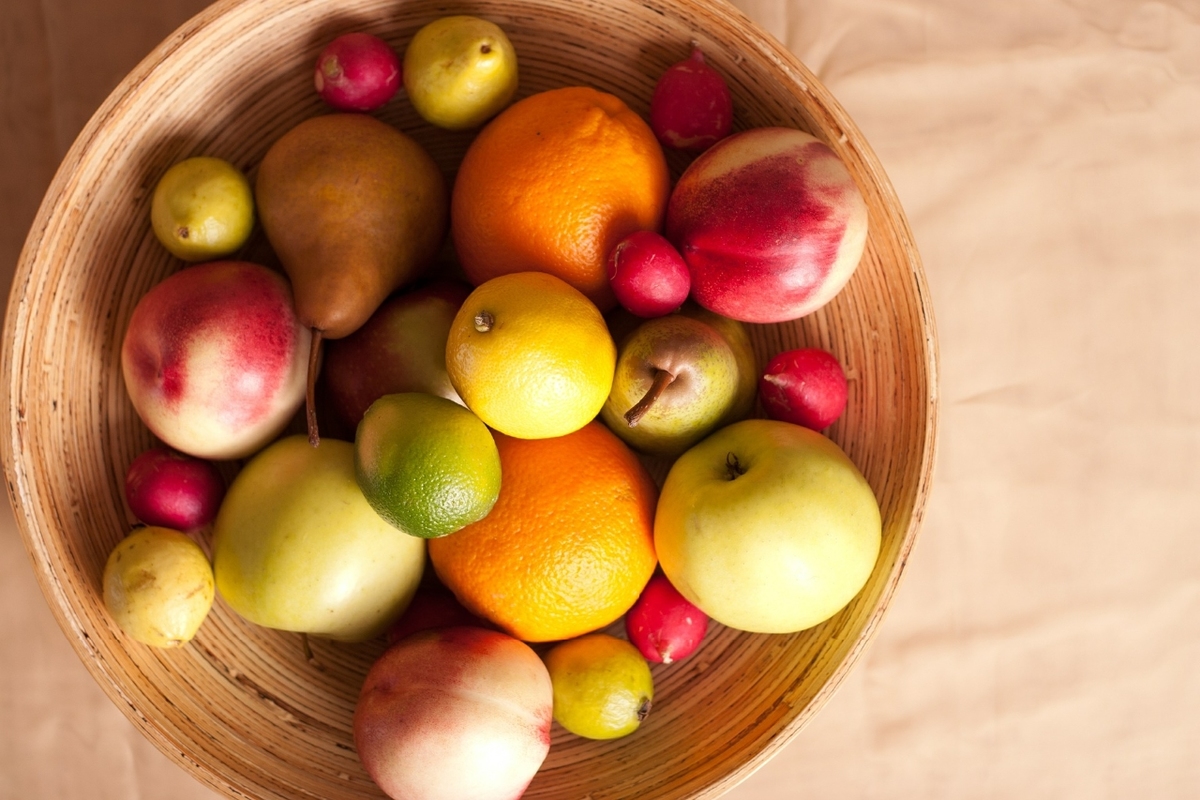 Back to school colds are the worst! It seems like you are just getting into the swing of things and all of the sudden one (or more!) member of your house starts sniffling. At best it's inconvenient, at it's worst people are missing out on school, work and sleep all for a crummy virus you know is going to show it's head again next year! The germs are inevitable, most children get 7-10 colds per year until they are 7 years old, and as beneficial as they are for helping their immune systems grow up it's normal to want to minimize sickness and absenteeism. Here are our top five tips for boosting your immune system, naturally.
Get to Bed
A good night's sleep is essential for an optimal immune system. While each individual has their own sleep requirements, adults need at least 7 hours of sleep, and kids need a minimum of 9-14 hours of sleep depending on their age. To ensure a good nights sleep, create a consistent bedtime and follow a bedtime routine that is free of screen time. This will help support good sleep hormones for better sleep.
Say No to Sugar
Sugar enters our blood stream quickly when we eat it. This increase in blood sugar suppresses our immune system. Also sugar negatively impacts the good bacteria living in the intestines (AKA the microbiome). The microbiome has an important role in regulating the immune system. By avoiding processed sugar you avoid both the blood sugar related suppression of the immune system and also support the microbiome in it's natural regulation of the immune system!
Keep Calm
Stress also has a large negative effect on the immune system. When we are stressed our bodies produce a hormone called cortisol. This hormone suppresses the immune system which decreases our ability to fight off infections. Simple stress management exercises, such as breathing deeply or taking a dog for a walk, can help a lot in lowering cortisol levels and keeping the immune system healthy buy keeping stress at bay.
Practice Hand Hygiene
There is a reason public health officials are always talking about hand washing, it works! Washing your hands is a great way to prevent the spread of many infections including the common cold. Teach your children to cough or sneeze into a tissue or their elbow and to wash their hands after doing so. Have children wash their hands after they get home from school. There is no need to use anti-bacterial soap or hand sanitizer, regular soap and water works effectively.
Hydrate
Your immune system cells travel through the blood and their own network of pathways in your body called the lymphatic system. In order to keep the lymphatic system moving well its important to stay hydrated. Make sure everyone in your family drinks plenty of water. Fresh fruits and vegetables are also important sources of water so include as many as possible in the diet. Immune cells act as "surveillance" in the body, they look for infection. In order for them to do this job they need to be moving. Drinking lots of water helps them do just that!
In addition to lifestyle changes, there are other naturopathic tools, like herbs, nutritional supplements and acupuncture, that can be helpful in supporting the immune system. To find out how naturopathic medicine could help you, book your complimentary meet and greet appointment today.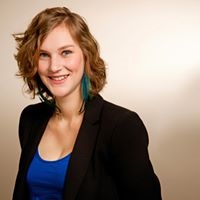 Submitted by
Dr. Katie Thomson Aitken ND
| | |
| --- | --- |
| | Norfolk Wellness Blog Contributor at 10:04 AM |
Next up in our "Practitioner and Staff Profile" Blog series is Dr. Katie Thomson Aitken, Naturopathic Doctor. Here is a little "Take 5" interview I did with her, to give you a better idea about just who Dr. Katie is, and what some of her favourite things are (and are not!)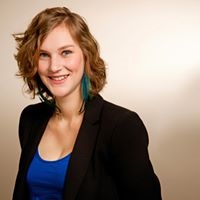 Q: What made you enter your field of practice?
A: I decided to become a naturopathic doctor when I was 12. I was the kid with the constant runny nose, I was always sick and had constant ear infections and frequent asthma attacks. My health changed dramatically when I saw a naturopathic doctor. I felt called to join the profession and have enjoyed learning about naturopathic medicine ever since. This short video talks more about "why I do what I do"
Q: What is your favourite book?
A: The Alchemist by Paulo Coelho. Only very rarely does a book come along that is so profound and so real that it changes who you are as a person. This book came into my life when I needed it and I've been working on listening to my heart ever since. 
Q: Do you have a favourite sports team? Which one?
A: I have a confession to make. I have never been to a professional sporting event. Literally never. No sports. I also don't watch sports on TV. I like participating in sports, I love to ski and do yoga; I even run sometimes. My husband has convinced me to try curling and ultimate frisbee, both which I enjoy playing. But I'm just not into watching professional sports as a hobby!
Q: What has been the best year of your life so far? why?
A: This is a tough one but I'm going to pick 2016. It had some life changing bucket list moments; I became a mother and I confirmed my faith, both things I've been looking forward to for some time. It was full of a lot of joy; I celebrated as many of my dearest friends got married (Half of my own wedding party!) and spent a lot of time with my family. But none of those things is really why I picked it. 2016 was a year of stepping further into myself, and making choices that allow me to live my life in way that feels authentic and full of joy. And so while 2017 honestly has had some very difficult moments so far, I'm optimistic that by this time next year my answer will have changed and that, from a place gratitude, my best year "so far" will be 2017. 
Q: What is your favourite pastime away from the clinic?
A: One of my favourite things to do is cook. I love making everything from tomatoes on toast to a multi-course roast dinner. I find cooking to be such a full body sensory experience. It's very grounding and, when I have time to cook alone in the kitchen, quite meditative. It's also been a rewarding hobby in that the more time I spend doing it the more delicious food I get to eat! If you want to hang out and cook with me, Dr. Gair and I share our seasonal menu plan in our Nourish Facebook group here: https://www.facebook.com/groups/1266867286745284/ 
Welcome to our newest Blog Series – our "Practitioner and Staff Profiles", a series designed to let you get to know our awesome team a little bit better! Recently I connected with Dr. Dean MacDonald, owner and senior Chiropractor here at Norfolk Chiropractic, and asked him a few questions, and his answers (and some insights into what makes him tick!) follow.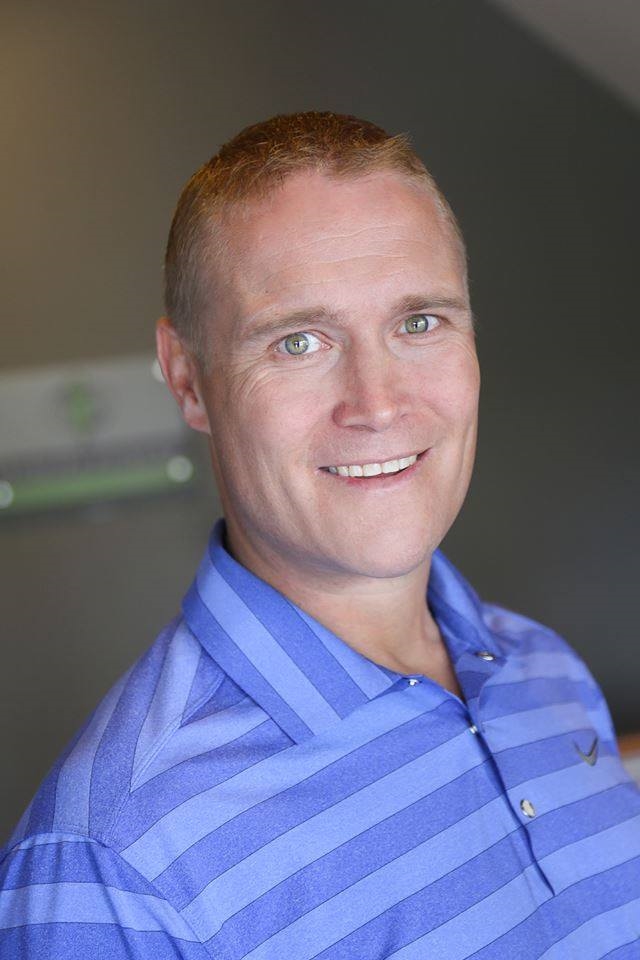 Q: Where was your home town, and what were your favorite things about it?
A: I was born and raised in Waterloo, Ontario. My favorite thing about growing up in Kitchener-Waterloo was playing competitive sports. I played rep hockey, soccer and baseball throughout my childhood. This taught me a lot of great life lessons and I made many lifelong friends through the process. Waterloo has always been a great youth sports town with a lot of parks and great sporting facilities. Waterloo was also very supportive of their local competitive sports teams. I was fortunate enough to have played Junior B hockey in Waterloo and won the Provincial Championship Sutherland Cup in 1990-91 with the Waterloo Siskins. Another great thing about growing up in Waterloo was having two great Universities in town. I went on to study and play Varsity Hockey for the University of Waterloo Warriors from 1991-95, where I achieved Academic All-Canadian status and graduated with an honours Degree in Kinesiology, which ultimately led me to my career as a Doctor of Chiropractic.
Q: What made you enter your field of practice?
A: The reason that I became interested in chiropractic was due to a personal experience I had with it when I was a teenager. In my early teen years, while playing competitive hockey, I began to have problems with my lower back and began seeing a chiropractor in Waterloo. I had great results from my treatment, but I also learned about the spine and nervous system and became very interested in how the body worked. This interest in the body led me to study Kinesiology (Human Kinetics – the study of Human movement) at the University of Waterloo, and eventually to my interest in Chiropractic as a profession. I have been under regular chiropractic care since my first experience with it as a teenager and am grateful to have chosen such a great profession to be a member of. My first chiropractor – Dr. Jeff Goldsworthy was definitely a huge influence on me and later became a mentor for me in seeking out a career in Chiropractic and I feel fortunate to now call him my colleague in practice.
Q: What is the most rewarding experience you have had in your practice?
A: I don't think I could list just one experience as the most rewarding… Sometimes it is the small day to day things that are the most important and most rewarding for me in practice. The most rewarding experiences I have in my practice are being able to help people achieve better health and "Wellness" every day. Being a chiropractor, I treat many different conditions, but the most rewarding is being able to help people become healthier through "chiropractic adjustments". Chiropractic adjustments remove spinal misalignments or "subluxations" which interfere with proper nerve function in the body. Correcting these misalignments improves nerve function, allowing people to achieve better health and function, helping them to heal.
The following link is a video of a quote from one of the founders of the chiropractic profession which best exemplifies the idea that sometimes it is the small things that can make a big difference. This famous chiropractic quote is called "The big idea".
Q: Do you have a favorite sports team? Which one?
A: Although I grew up playing hockey, and have always been a fan of the Leafs, the Toronto Blue Jays are my favorite sports team. I am not sure why I love watching the Jays so much, but I think it goes back to when they won the back to back World Series Championships in 1992 and 1993. I was in University then and fell in love with baseball and especially following the Jays and have been a hard-core fan ever since.
Q: What are your favorite pastimes away from the clinic? 
A: My favorite pastimes away from the clinic are fitness and travel. I am a very active person, so staying fit and healthy is a priority for me in my life. In the winter months, I continue to play ice hockey 3 times per week, as well as work out (lift weights) 2-3 times per week. In the summer months, I enjoy golf, biking and running. I completed my first half marathon in 2011 and my first full marathon in 2012 and have continued to occasionally participate in various trail running half marathons since then as a way to stay fit and help satisfy my travel bug.
| | |
| --- | --- |
| | Tuesday, November 29, 2016 |
It's that time of year again! Are you looking for a place to drop off food bank items? We are collecting donations for our friends at Chalmers Community Services Centre, right up until December 21st. A full sheet of Chalmers' Wish List items can be found in the clinic! From all of us at Norfolk Chiropractic, thank you for your generosity in helping us to help others!  #BeGood #DoGood
| | |
| --- | --- |
| | Norfolk Wellness Blog Contributor at 12:21 PM |
Voting is open for the Guelph Mercury Tribune, and we have been nominated in a number of categories. We would sure be honoured to have your vote! Voting closes on August 25th. Just follow the link below and make your vote count.
https://guelphmercurytribune.communityvotes.com/2016/06/best-business-service
Thank you!!
| | |
| --- | --- |
| | Norfolk Wellness Blog Contributor at 7:11 PM |
| | |
| --- | --- |
| | Thursday, August 11, 2016 |
Prenatal massage can be an essential part of well-being and pain management during your entire pregnancy.  There are many physiological and emotional changes that occur beginning in the first few weeks of pregnancy and continuing into the postpartum period after childbirth.
As your pregnancy progresses and you begin to gain weight, there are several changes that your body makes and responds to:
• Your body's centre of gravity shifts forward.This causes a natural tendency to make an adjustment in posture affecting daily activities, including walking and sitting, leading to back pain and discomfort.
• The ligaments and tendons supporting the pelvis and lower back soften and stretch in pregnancy due to hormonal changes.The stress on these structures often leads to muscle spasms and tightness in the hips to provide extra support and stability.
• Sore and overworked muscles can lead to incorrect movement or lifting to perform regular daily activities.Minor injuries in the neck, shoulders or back can develop.
• The calf muscles often tighten up to provide extra stabilization for changes to posture and weight.This can lead to leg cramps, most commonly occurring at night.
Massage therapy offers many benefits to relieve many of these symptoms and more:
• Promotes a healthy pregnancy by creating a relaxing and positive environment for stress relief
• Provides relief from aches and pains, muscles spams and cramps
• Promotes better posture
• Increases circulation of blood and lymph
• Assists in decreasing fluid retention, commonly in the ankles and feet
• Promotes better sleep by reducing physical and emotional stress
What is different about a prenatal massage?
As part of your medical history intake, your RMT will ask questions about your health during pregnancy to ensure any treatment modifications are made.  Your treatment will then be tailored to your current needs, and will likely change throughout your pregnancy as your body changes.  Leslie's treatment table is designed specifically for prenatal massage with a removable belly insert.  Extra pillows are always used to provide the necessary support for your growing belly and to eliminate any strain on the front of the hips and pelvis.  Treatment can also be performed sidelying in any necessary situations.  Any questions or concerns specific to treatment during pregnancy are always welcome and should be addressed immediately.
On a personal note, I can honestly say that receiving regular prenatal massage helped minimize my pain and discomfort during my pregnancy.  I was able to sleep better, move with more ease, and work until I was 38 weeks pregnant.  Now that I have returned to work, I would to spread the awareness of prenatal massage and provide that same relief to others.  I leave you with this question: what better time is there to take care of and nurture your body than during pregnancy?  You are already watching what you eat, drink, and do to care for your growing baby, so while your body is doing everything it can, make sure you give it the care it deserves too.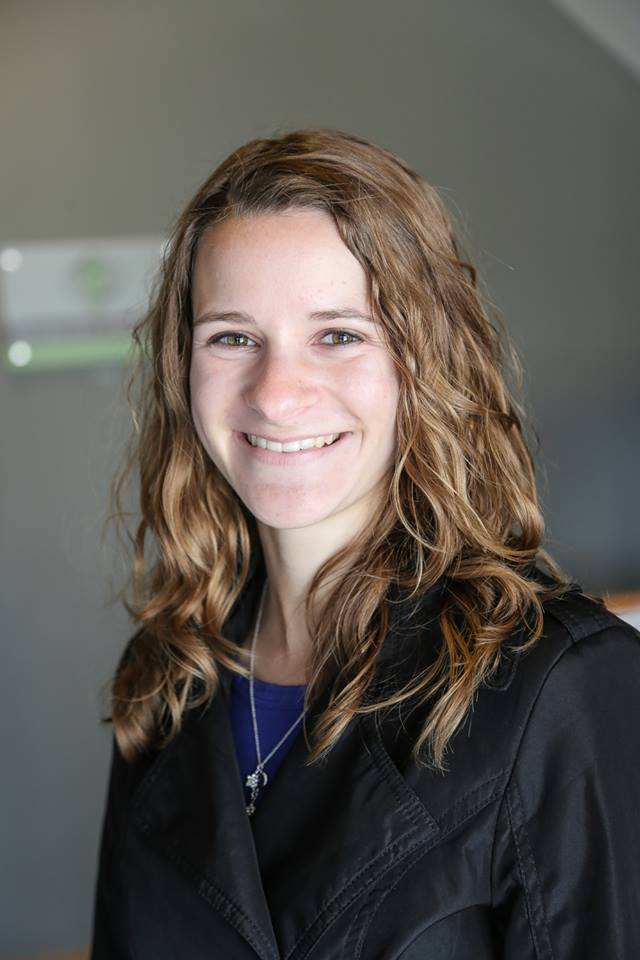 Leslie Brown, RMT
| | |
| --- | --- |
| | Norfolk Wellness Blog Contributor at 10:43 AM |
A friendly reminder that it's John Galt Day this Monday, which means the clinic is closed for the civic holiday weekend. We will be back in office Tuesday, August 2nd. Have a great weekend!!
| | |
| --- | --- |
| | Norfolk Wellness Blog Contributor at 3:23 PM |
And we're on a wedding roll! Big congratulations go out to our lovely Chiropractic Health Assistant Teresa and her new husband Mike, who tied the knot at the end of June!! Join us in wishing them well on this happy occasion!
| | |
| --- | --- |
| | Norfolk Wellness Blog Contributor at 12:02 PM |
We are super excited to have Leslie Brown RMT returning from her maternity leave next week! Give us a shout to get pencilled in before Leslie's schedule gets completely booked up. She is working Tuesdays, Wednesdays and Fridays for now to balance her work life and home life. You can book us either by calling 519-827-0440 or emailing us at info@norfolkwellness.com.
Welcome Back Leslie!!
| | |
| --- | --- |
| | Norfolk Wellness Blog Contributor at 11:58 AM |
Contributors
Latest Posts
Archive
2017

2016

November

August

July

June

April

February

January

2015

December

November

October

September

August

July

February

January

2014

December

November

October

September

March

February

2013

October

September

August

July

May

April

March

February

January

2012
Tags
Everything