| | |
| --- | --- |
| | Friday, September 27, 2019 |
Do headaches or migraines affect your ability to function and live a happy, healthy life? Did you know that massage therapy can play a major role in managing and even eliminating headaches and migraines?
What causes headaches and migraines?
Headache causes can range from muscle tension in the head, neck and shoulders, to active trigger points in a muscle, to stress and anxiety, as well as hormonal and weather changes, and even dehydration. While the majority of headaches can be treated with over-the-counter medications, these are often temporary solutions for a chronic problem. In a proactive role, massage therapy can make a major difference in the frequency, intensity and duration of headaches and migraines.
How will massage therapy help relieve my headaches?
Focused treatment to the neck, shoulders and head in particular can reduce overall muscle tension and lead to a reduction in symptoms of headaches and migraines. Additionally, massage can decrease stress hormones in the body like cortisol and increase feel-good hormones like serotonin and dopamine, promoting relaxation and stress-relief, leading to better quality sleep and a reduction in the likelihood of headaches. Often when clients arrive for their appointment with an active headache, symptoms can be reduced or even resolved by the end of the appointment.
What will my massage therapist need to know?
When you come for your first appointment, your massage therapist will ask you some health history questions to get an understanding of your overall health and lifestyle, then they'll ask more specific questions like how frequently you get headaches/migraines? When do you usually get them? How intense are they? How long do they typically last? Where in your head, neck and shoulders do you feel them?
These kinds of questions help start a good foundation of information to formulate a treatment plan specific to your needs and symptoms, and to establish a baseline to be measured against as your headache symptoms improve over time with massage treatment.
To schedule your visit, please click this button
to access our online booking system, or call the office at 519-827-0040.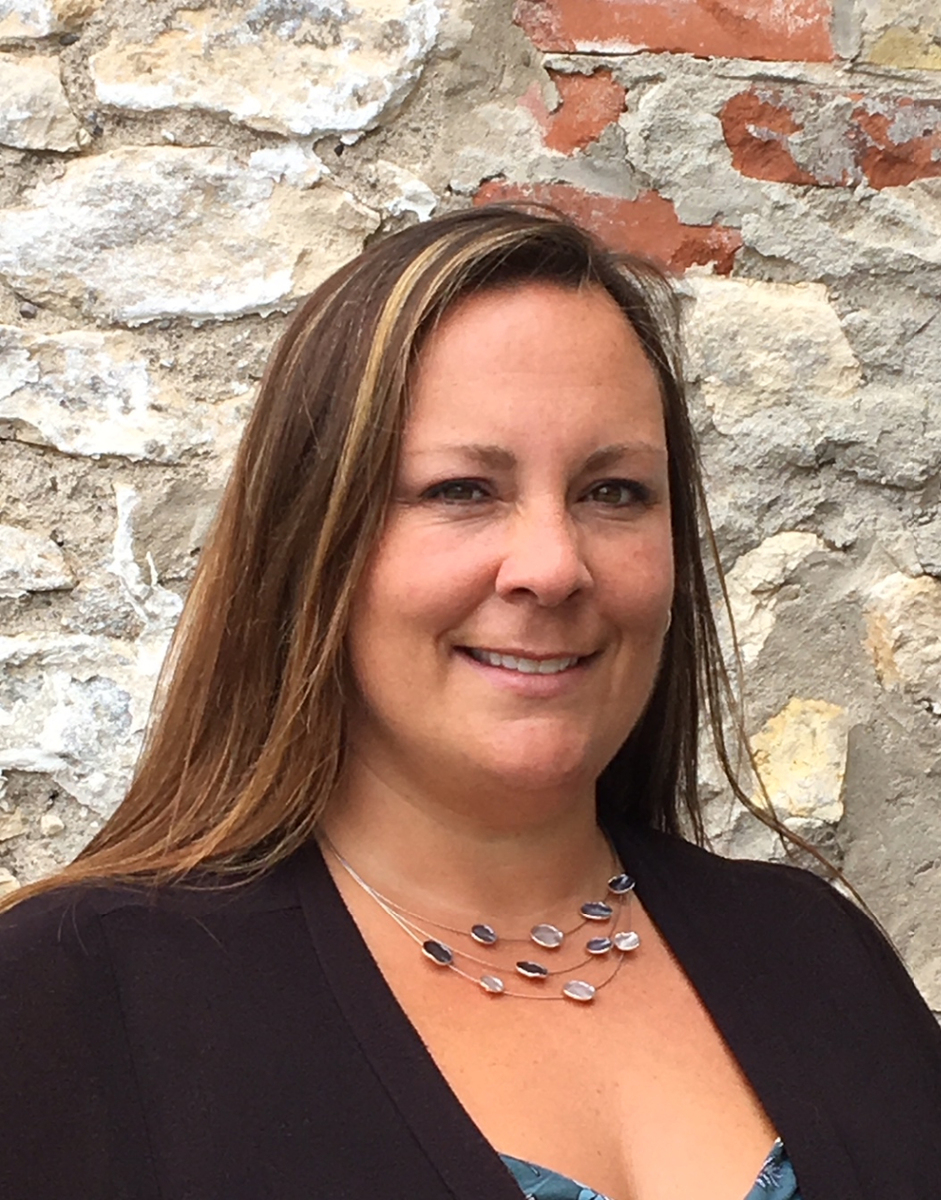 Submitted by
Christie MacLachlan, RMT
Registered Massage Therapist
| | |
| --- | --- |
| | Norfolk Wellness Blog Contributor at 9:42 AM |
Breast massage is something that some RMT's offer, all learn about, and only a small amount of the public is aware that it is even an option.  It can be used to treat a variety of breast complaints and can be very beneficial as they are a part of the body that is largely ignored when it comes to wellness.
Why would I need breast massage?
Indications for breast massage include:
Breast pain or injuries
post-surgical symptoms
Congestion and swelling
Pregnancy, breastfeeding and weaning discomfort
prevention of mastitis
Assistance with breast monitoring and familiarity with breast tissue
premenstrual and menopausal tenderness.
What is a treatment like?
If indicated, breast massage does not typically last very long and would be included as a small part of your regular massage. Generally, breast massage is gentle and never involves touching the areola or nipple.  As with any massage, some discomfort may be experienced if you are already experiencing tenderness but should not be painful. Depending on what the goals are for treatment, the general flow of treatment may work inward toward the body or outward toward the nipple.  A treatment would become personalized and individual based on your specific needs and would end with teaching you any home care that would help you maintain good breast health. 
What if I am not sure about it?
Communication is key in any treatment. Your comfort is of utmost importance as breast exposure and contact can be a sensitive issue for many people.  You have the right to alter or withdraw your consent at anytime during a treatment.  You have the right to alter the treatment to your comfort such as only massaging through the sheets instead of direct contact.  RMT's should be flexible to your needs and comfort level as well as inform you of all the aspects of a treatment.  
*Breast massage is not included in a typical massage and would need a clear indication for it to be suggested by an RMT as well as it needs to be consented to separately.*
If you are experiencing any of these indications, I would encourage you to speak to your RMT about your options.  If your RMT does not offer breast massage, you are welcome to come by Norfolk Chiropractic Wellness Centre and book an appointment with me!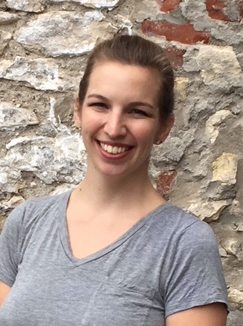 Sienna Dang, RMT
Norfolk Chiropractic Wellness Centre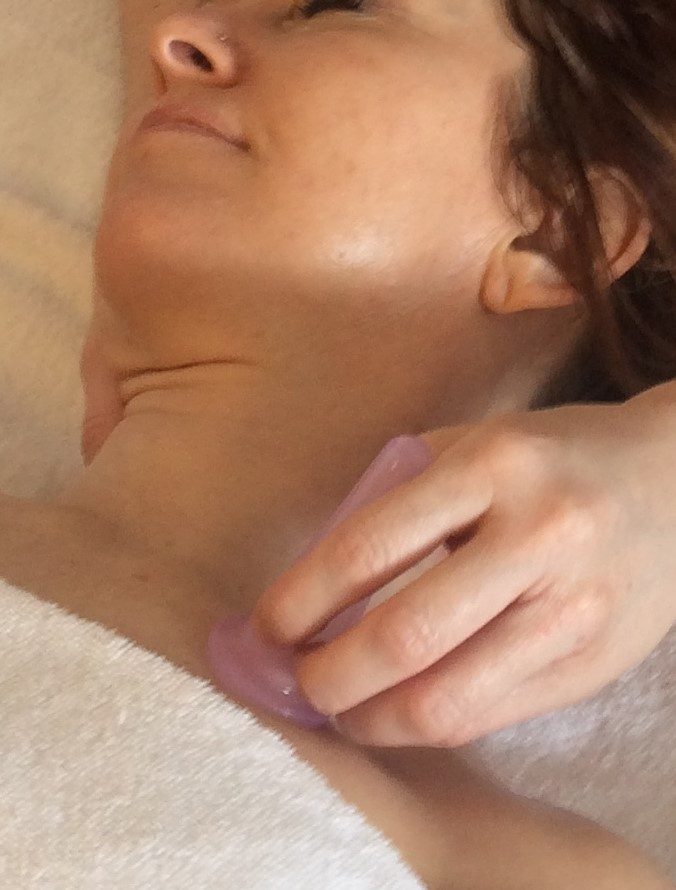 Facial cupping is a gentle, natural way to give your face a lift. It improves the tone of your skin and encourages circulation and collagen production. This relaxing treatment tones the muscles of the face, neck and upper chest and helps them to perk up like they did 5 or 10 years ago.
Most people see an immediate improvement after only 1 treatment. This improvement will last for several days after the treatment.
If you want to get a more permanent boost, book yourself in for an appointment once a week for 6 to 8 weeks. Then come in for upkeep about once every 4 to 6 weeks.
Facial cupping also helps with stiff neck, tight shoulders, TMJ and headaches and it can help to drain the sinuses. Bonnie can combine your treatment with acupuncture or acupressure massage for a full body experience.
This super relaxing and nurturing treatment would be a great gift idea for Mother's Day!
Book in for an initial assessment for acupuncture with Bonnie and let her know that you wish to add Facial Cupping to your appointment.
Click here to book your appointment with Bonnie today!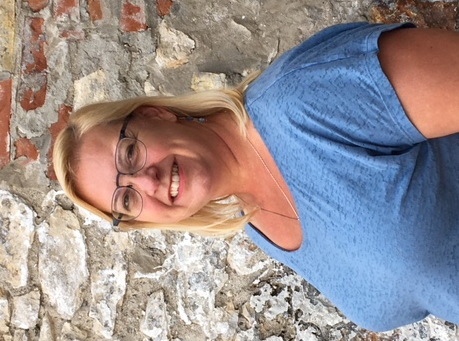 Submitted by
Bonnie Adam, R.Ac.
| | |
| --- | --- |
| | Thursday, November 8, 2018 |
It's nearly that time of year again! Halloween has passed, and Christmas is already in the air! At the clinic, we have participated in a number of different donation drives and programs, but by far the most popular of these is the Children's Foundation Adopt-A-Family progam. We get asked every year if we will be doing this again, so I'm happy to say that YES, we are "adopting" again this year! What is the Adopt-A-Family Program, you ask? Here's a small blurb right from their website (www.childrensfoundation.org):

The Adopt-A-Family Program matches donors with families in need in order to make Christmas shine a little brighter. In 2017, with the support of our generous community of donors, we were able to provide Christmas gifts and grocery cards for 1,186 families which included 2,592 children and youth.
Families are referred to us by social service agencies who have identified they are in need. Adopt-A-Family is about more than gifts under the tree; it's about providing families with support and hope during the holidays. While children's wish lists include all the normal gifts that any child would want, the families' needs very often include basic necessities such as diapers, bedding and winter clothing.
*While Adopt-A-Family is a Christmas holiday program, it is open to people of all backgrounds and traditions.
As soon as we have been assigned our "adoptees", we will put together the information in our clinic lobby. We have so many amazing patients that want to help provide a brighter holiday for those in need - we thank you all from the bottom of our hearts for participating, helping us to be "Santa", and in turn helping creating a closer community, raising spirits and giving hope to others during the holiday season. 
| | |
| --- | --- |
| | Thursday, November 1, 2018 |
It's time for another Practitioner Profile! This time around we are getting a closer look at our Registered Acupuncturist Bonnie Adam's goals, dreams, and "Why" moments.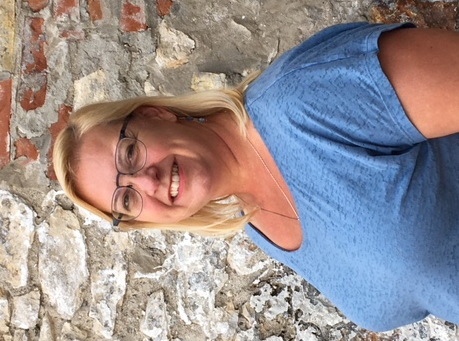 Q: What made you enter your field of practice?
A: I have been a Reiki Master and energy worker for over 15 years. I have tried many different kinds of natural and complementary therapies over the years. For several years different health practitioners had been suggesting that I try acupuncture. My Shiatsu therapist, my chiropractor and my massage therapist had all suggested acupuncture for different issues I was experiencing. Believe it or not, I, an acupuncturist, was afraid of needles! I wasn't deathly terrified or anything. I could give blood or have a blood test, but I couldn't stomach the idea of several needles going into my body. I resisted trying acupuncture for a long time. I heard about how effective it was, but I still could not convince myself to give it a try. Until the day I put my back out. That was about 10 years ago now. I had put my back out once before, several years earlier, and I had been incapacitated for two weeks. I remember lying on my back, staring at the ceiling, zoned out on muscle relaxants and anti-inflammatory drugs. It took many more weeks to truly recover and I didn't want to go through that again. So, this time, I got over my fear and tried acupuncture. My back injury was the just as severe, or maybe a little worse than it had been the first time, so I was expecting to be out of commission for a while. To my surprise and delight, I was back on my feet in only three days! No weeks of lying in bed on medication. No weeks of slow and tedious recovery! I was hooked! To me, acupuncture was a miracle!  Needless to say, I was ready to try acupuncture for other issues I was having, such as hormonal imbalances and menstrual pain. I found it to be extremely useful for those issues as well, so the next thing I knew I had signed up to learn how to do acupuncture myself.

Q: What is the most rewarding experience you have had in your practice?
A: It is really difficult to choose only one experience when you get to help people every day, but I think the most rewarding experience was when I was able to help a client with an extreme case of frozen shoulders. This client worked loading trucks all day for 20 years. Somehow, he was managing to work through the pain and limitations of having 2 frozen shoulders. He could barely lift his arms at all. After the first 3 treatments we still weren't making a difference in his symptoms. He was a real trooper and kept coming for treatment. I ramped up the treatments, using every tool in my toolbox. We did massage, cupping therapy, and acupuncture with electrical stimulation every week for nearly 2 months. After 2 months we finally got him loosened up. He was able to recover almost complete range of motion and can now go to work almost free from pain. Friends were asking him if he had been on vacation or recovered from some grave illness, because the constant look on pain on his face had disappeared.  He has become a regular client, coming in monthly to prevent a relapse.

Q: What is one thing about yourself that no one would guess?
A: I once had a very interesting second job. I worked with race horses. My job title was, "Test Inspector." A "Test Inspector" is responsible for taking urine samples from horses to check for doping. One of the main job requirements was the ability to whistle a certain tune that was supposed to encourage the horses to do their stuff.
It was actually the most dangerous thing I have ever done.

Q: What is the most interesting place you have visited?
A: Just last fall I went to Thailand and Cambodia for 2 and a half weeks. It was a volunteer trip. I stayed in a house in rural Thailand with an elephant in the back yard. I cut bamboo with a machete to feed our elephant and rode around in the back of a truck so old that it had to be started with a hand crank. I helped to walk a herd of elephants to the river and give them a bath. They love having their heads scratched just like puppy dogs. In Cambodia I volunteered teaching English to children in a small school and explored the ruins of ancient temples. If you ever get a chance to take a tour with the Bamboo company, I highly recommend it!

Q: What is your favorite pastime away from the clinic? 
A: I really just love to hang out and connect with friends, family and my partner Wayne. I enjoy hiking and walking my dog and my son's dog. Family is everything to me. I have 3 children, 2 of them into their 20's now. Raising my kids and running a business pretty much takes up most of my time. As I write this I am at my 16 year old son's volleyball tournament. He has played REP volleyball for 4 years. We commute to Mississauga 4 times a week for practice and his team recently won silver in the Ontario Campionships.  You could say I am a proud volleyball mom!
Thanks for sharing with us Bonnie! It's always fun to find out a bit more about our practitioners and what makes them tick!
| | |
| --- | --- |
| | Thursday, September 20, 2018 |
We are proud supporters of this upcoming community event!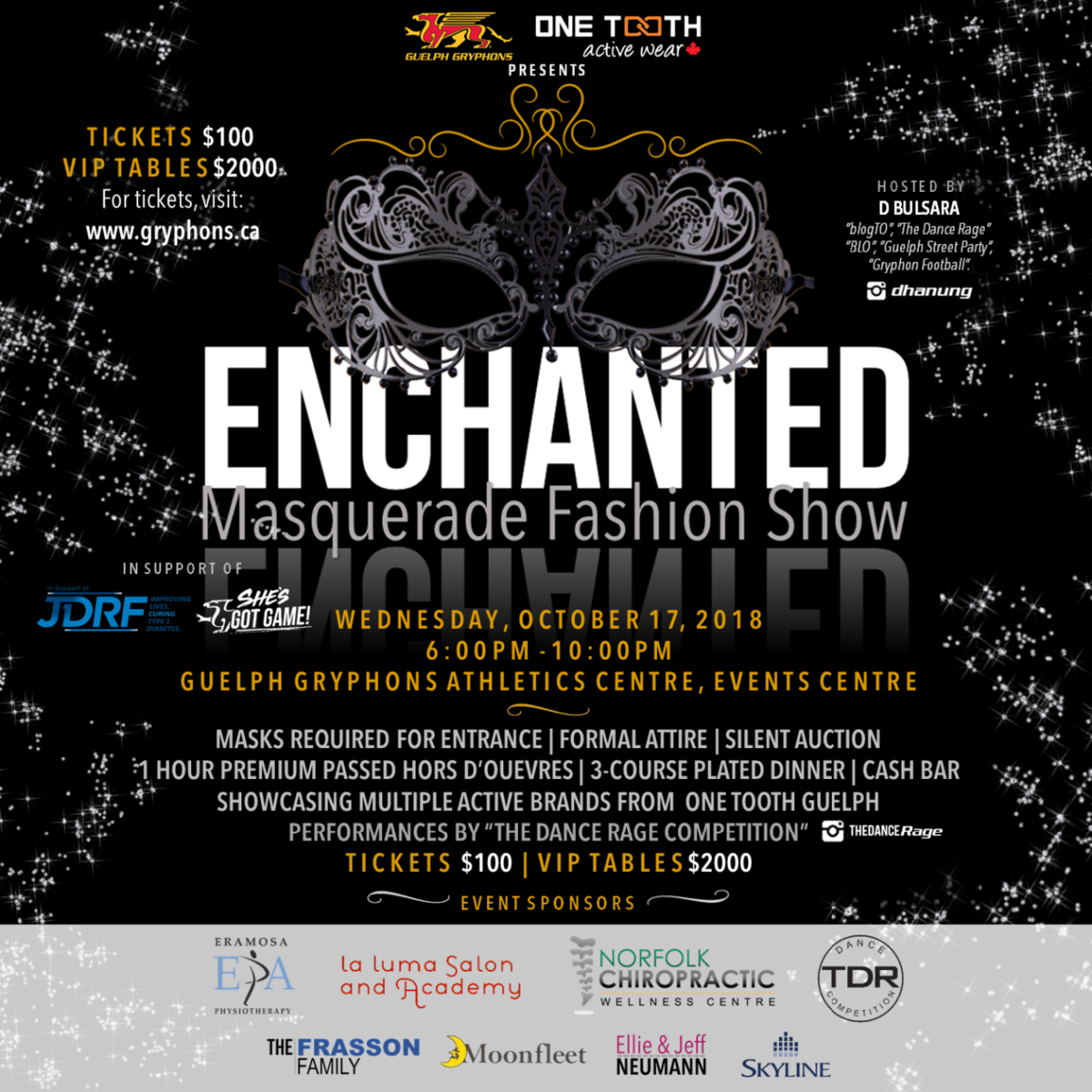 The Guelph Gryphons and One Tooth Active Wear Guelph present the first ever Enchanted Masquerade Fashion Show on Oct 17, 2018. Buy your tickets to attend in support of both JDRF Canada, the leader in global type 1 diabetes research and She's Got Game campaign to fund athletic scholarships for Guelph Gryphon female student-athletes at the University of Guelph. The evening includes a cocktail hour, 3-course dinner, dance performances by The Dance Rage and fashion show by One Tooth Active Wear Guelph with on-stage host D Bulsara! Visit www.gryphons.ca to purchase your tickets or for more information. #shesgotgame #jdrf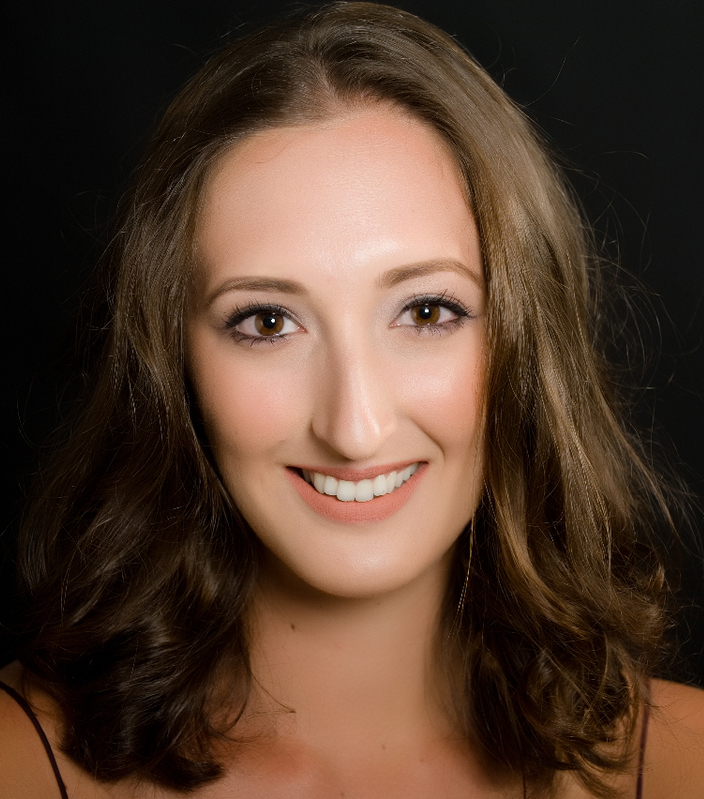 We are excited to introduce Dr. Kirstie Griffiths, our newest Chiropractor here at the clinic! Dr. Griffiths is now accepting new patients, give the office a call to book your Initial Visit with her today! 
Kirstie has just graduated from the Canadian Memorial Chiropractic College.  She recently completed her internship at a clinic affiliated with CMCC, and is looking forward to beginning at Norfolk Chiropractic Wellness Centre starting September 4th, 2018!
Kirstie completed her Bachelor of Science majoring in Biomedical Science, at the University of Guelph in 2013.  Possessing a background in competitive dance and a passion for healthcare and wellness, the chiropractic program was an exciting next step in her career path.  As a health care practitioner, Kirstie values an integrative model of care that is evidence based, and emphasizes the mind-body connection.  As a chiropractor, Kirstie offers hands on, multimodal treatment to ease aches and pains, offers customized advice on diet, nutrition and exercise, and provides a space to discuss everyday stressors and strategies to overcome obstacles to wellness. 
In 2016, Kirstie traveled to Nicaragua to complete her 200-hour yoga teacher-training program.  Kirstie currently offers yoga classes at Movati Athletic in Guelph.  She hopes to integrate yoga into her practice, offering specialized classes such as yoga for stress relief, and yoga for low back pain.
Kirstie enjoys being involved in the community and spending time getting to know people.  This past year, she played a role on CMCC's Students' Council as a Representative for the Class of 2018, serving as a voice for the 4th year students and a liaison between the student body, faculty, and staff.  She enjoys teaching and sharing information, whether it be tutoring students, instructing fitness, or coaching patients on their journey to health.  Outside of the chiropractic world, Kirstie can be found on her yoga mat, enjoying time with her dog Downie, or trying out a new restaurant in town with her new husband.   
Welcome to our Norfolk family Kirstie!!
In the spotlight for this edition of our Practitioner Profile series is Leah Styles RMT. Here are 10 insights about Leah to get to know her a little bit better!
Q: Where was your home town, and what was your favorite thing about it?
A: I grew up just outside of Shelburne in the Amaranth township in the country. My favourite thing about growing up here was the freedom we had as kids to roam and explore throughout my parent's property. My dad was a dentist in town but had a small hobby farm so we had the opportunity to raise animals of all sorts. At one point we had a male peacock who would run around fanning his beautiful tail feathers. When the sheep had babies we would bring the lambs inside and bottle feed them by the fire, it was a wonderful place to grow up.

Q: What made you enter your field of practice?
A: Everyone in my family works in health care in one form or another so I always knew that would be the area I would enter. Originally I had no idea what I wanted to do and entered the massage therapy program on a complete whim. I absolutely loved it and still do nearly 8 years later.

Q: What is the most rewarding experience you have had in your practice?
A: Everyday is filled with rewarding experiences with my clients but a particularly rewarding day was treating a client who had been suffering from severe headaches for nearly six months. After I finished my treatment with her she told me it was the first time in six months she was without a headache and pain free. It's wonderful to be able to improve someone's quality of life in that way.

Q: What is your favorite movie?
A: My favourite movie is Julie and Julia, it is a movie about Julia Child who I adore because I love to cook and I rewatch it all the time!

Q: What is one thing about yourself that no one would guess?
A: One thing about me that no one would guess is that I took opera singing lessons from the age of 11.

Q: Do you have a favorite sports team? Which one?
A: I always played soccer and volleyball growing up but I don't really play any team sports or watch sports now (sorry Leaf fans).

Q: What is the most interesting place you have visited?
A: One of the most interesting places I have visited is Belgium and Holland. I accidentally ate a horse burger in Belgium, the regularly use horse meat and no one told me so I ordered a burger assuming it was beef and only found out after it was horse! 

Q:  If you could meet one person from any time in history, who would it be and why?
A: If I could meet anyone from history it would probably have to be Julia Child as per my obsession with cooking. 

Q: What has been the best year of your life so far? why?
A: The best year of my life would definitely have to be 2017 because I married my husband.

Q: What is your favorite pastime away from the clinic? 
A: My favourite pastime away from the clinic would have to be just spending time with my friends and family and cooking for them, nothing makes me happier than that!
This month we are shining the spotlight on another of our awesome Registered Massage Therapists, Sienna Dang. Here are her "Top 5" Q & A's to get to know her a little bit better.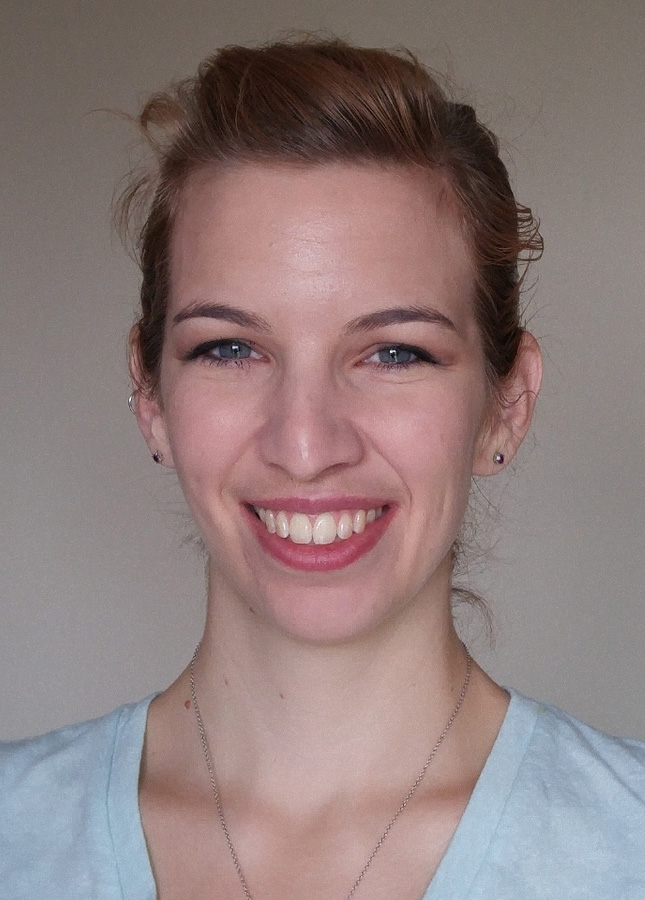 Q: Where was your home town, and what was your favorite thing about it?
A: My hometown was a little farming place in Oregon called The Dalles. Growing up, I actually didn't like living there because I didn't think there was much to do.  Now, when I look back, I realize I actually had a pretty great childhood there.  From birth to 8 years old we lived in town on a quiet street where we would play with our neighbours, ride bikes, swim, etc.  When I was 8, we moved out to the country onto about 300 acres of farm land and I thought my life was over because we no longer were near my friends.  We ended up making friends with some kids on the next farm, though and all was good.  I would have to say my favourite thing about The Dalles is actually its park.  We had several small parks but up on the hill there was a park called Sorosis and it was huge with all the play equipment a kid could want, tennis courts, softball fields, and an outdoor gym.  There was a place you could park, colloquially known as "make-out look out," (I am sure you could guess why) but it had the best view of the city from atop that hill.  

Q: What made you enter your field of practice?
A: I chose to get into massage therapy for a variety of reasons, none of which had to do with my love for massage therapy.  I actually entered school never having had a massage before.  I was really just looking for a career that gave me autonomy, where I could help people, and it wouldn't put me into masses of debt trying to get my education.  As it turns out, I actually really do love my work and the benefit I can bring to people!  In school, I realized the huge scope we could work within and I found my love for peri-natal work.

Q: What is one thing about yourself that no one would guess?
A: Something no one would guess about me is probably that I was a professional and competitive belly dancer for years.  I only stopped because I couldn't keep up with it through university and then more time passed, life happened, and now it's something I would like to go back to but don't know when it will be a possibility.

Q: What is the most interesting place you have visited?
A: The most interesting place I have visited would be South Korea.  I went in 2012 to teach English and moved to Canada from there in 2014 to start massage school. The list is too long to tell all the reasons it was interesting but living in a culture that is entirely different than my own was an amazing experience.  It was something that I couldn't have done if I didn't keep an open mind and try my best to learn, respect, and follow their ways.  I, luckily, had friends to help me along the way that I could learn from and ask questions when I needed to.  I do have to say that along with my friends, I miss the food most of all!  It just isn't the same here.  I can cook some of their dishes on my own but I am always trying to learn and do more.

Q: What is your favorite pastime away from the clinic? 
A: My favourite pastime is to scrapbook and knit.  That being said, it has been quite a while since I have done either because of my kids.  I have been keeping a scrapbook since middle school.  I have my entire life documented in photos, ticket stubs, and invitations.  I love being able to look back and reminisce on my past and see how far I've come and how much I have changed personally and creatively. With my knitting, I tend to get into moods, I am not a particularly skilled knitter, but I love to do it every now and again.  Right now, I am still working on my daughter's baby blanket that is 4 months overdue!  It's very challenging to knit when a toddler is always wanting to play with the yarn.
| | |
| --- | --- |
| | Thursday, February 8, 2018 |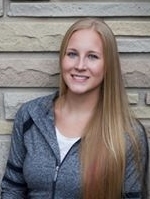 Our profile series continues with Andrea Ruiter, RMT. Here are 5 things you probably don't know about Andrea!
Q: Where was your home town, and what was your favorite thing about it?
A: Born and raised in Guelph! I can't see myself ever leaving Guelph, it's the only place I would call my home.

Q: What made you enter your field of practice?
A: If you were to ask 5 year old Andrea what she wanted to be when she grew up, her answer was always 'Massage Therapist' and to this day I have no idea how that even came to mind. That thought lingered in my head throughout my teenage years, struggling in high school to figure out what career would be best for me. I took a year after high school to work and I realized that I should just go with my gut instinct and TRY Massage Therapy, have a feel for it, learn about it. So I did, and I loved everything about it! I actually hadn't had my first massage until I started my schooling! 5 year old Andrea would be proud, because look at me know, 2 years into practice and I couldn't be happier!
Q: What is the most rewarding experience you have had in your practice?
A: I wouldn't be able to pick just one thing that I find rewarding, every day is something new, every client is in search of healing, relaxation, or education and it's extremely rewarding to end my day knowing that i've helped them in some way. 

Q: What is the most interesting place you have visited?
A: Dawson City, Yukon

Q: What is your favourite pastime away from the clinic?
A: Spending time with my furry friends, human friends, and family. 
Contributors
Latest Posts
Archive
2019

2018

November

September

August

April

February

January

2017

December

November

October

September

July

June

2016

November

August

July

June

April

February

January

2015

December

November

October

September

August

July

February

January

2014

December

November

October

September

March

February

2013

October

September

August

July

May

April

March

February

January

2012
Tags
Everything