In the spotlight for this edition of our Practitioner Profile series is Leah Styles RMT. Here are 10 insights about Leah to get to know her a little bit better!
Q: Where was your home town, and what was your favorite thing about it?
A: I grew up just outside of Shelburne in the Amaranth township in the country. My favourite thing about growing up here was the freedom we had as kids to roam and explore throughout my parent's property. My dad was a dentist in town but had a small hobby farm so we had the opportunity to raise animals of all sorts. At one point we had a male peacock who would run around fanning his beautiful tail feathers. When the sheep had babies we would bring the lambs inside and bottle feed them by the fire, it was a wonderful place to grow up.

Q: What made you enter your field of practice?
A: Everyone in my family works in health care in one form or another so I always knew that would be the area I would enter. Originally I had no idea what I wanted to do and entered the massage therapy program on a complete whim. I absolutely loved it and still do nearly 8 years later.

Q: What is the most rewarding experience you have had in your practice?
A: Everyday is filled with rewarding experiences with my clients but a particularly rewarding day was treating a client who had been suffering from severe headaches for nearly six months. After I finished my treatment with her she told me it was the first time in six months she was without a headache and pain free. It's wonderful to be able to improve someone's quality of life in that way.

Q: What is your favorite movie?
A: My favourite movie is Julie and Julia, it is a movie about Julia Child who I adore because I love to cook and I rewatch it all the time!

Q: What is one thing about yourself that no one would guess?
A: One thing about me that no one would guess is that I took opera singing lessons from the age of 11.

Q: Do you have a favorite sports team? Which one?
A: I always played soccer and volleyball growing up but I don't really play any team sports or watch sports now (sorry Leaf fans).

Q: What is the most interesting place you have visited?
A: One of the most interesting places I have visited is Belgium and Holland. I accidentally ate a horse burger in Belgium, the regularly use horse meat and no one told me so I ordered a burger assuming it was beef and only found out after it was horse! 

Q:  If you could meet one person from any time in history, who would it be and why?
A: If I could meet anyone from history it would probably have to be Julia Child as per my obsession with cooking. 

Q: What has been the best year of your life so far? why?
A: The best year of my life would definitely have to be 2017 because I married my husband.

Q: What is your favorite pastime away from the clinic? 
A: My favourite pastime away from the clinic would have to be just spending time with my friends and family and cooking for them, nothing makes me happier than that!
This month we are shining the spotlight on another of our awesome Registered Massage Therapists, Sienna Dang. Here are her "Top 5" Q & A's to get to know her a little bit better.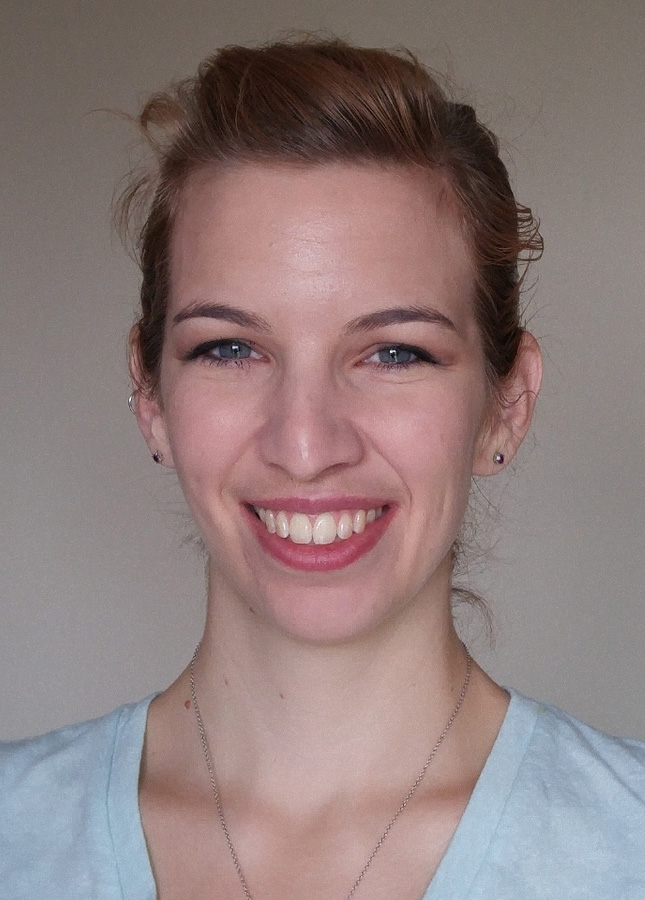 Q: Where was your home town, and what was your favorite thing about it?
A: My hometown was a little farming place in Oregon called The Dalles. Growing up, I actually didn't like living there because I didn't think there was much to do.  Now, when I look back, I realize I actually had a pretty great childhood there.  From birth to 8 years old we lived in town on a quiet street where we would play with our neighbours, ride bikes, swim, etc.  When I was 8, we moved out to the country onto about 300 acres of farm land and I thought my life was over because we no longer were near my friends.  We ended up making friends with some kids on the next farm, though and all was good.  I would have to say my favourite thing about The Dalles is actually its park.  We had several small parks but up on the hill there was a park called Sorosis and it was huge with all the play equipment a kid could want, tennis courts, softball fields, and an outdoor gym.  There was a place you could park, colloquially known as "make-out look out," (I am sure you could guess why) but it had the best view of the city from atop that hill.  

Q: What made you enter your field of practice?
A: I chose to get into massage therapy for a variety of reasons, none of which had to do with my love for massage therapy.  I actually entered school never having had a massage before.  I was really just looking for a career that gave me autonomy, where I could help people, and it wouldn't put me into masses of debt trying to get my education.  As it turns out, I actually really do love my work and the benefit I can bring to people!  In school, I realized the huge scope we could work within and I found my love for peri-natal work.

Q: What is one thing about yourself that no one would guess?
A: Something no one would guess about me is probably that I was a professional and competitive belly dancer for years.  I only stopped because I couldn't keep up with it through university and then more time passed, life happened, and now it's something I would like to go back to but don't know when it will be a possibility.

Q: What is the most interesting place you have visited?
A: The most interesting place I have visited would be South Korea.  I went in 2012 to teach English and moved to Canada from there in 2014 to start massage school. The list is too long to tell all the reasons it was interesting but living in a culture that is entirely different than my own was an amazing experience.  It was something that I couldn't have done if I didn't keep an open mind and try my best to learn, respect, and follow their ways.  I, luckily, had friends to help me along the way that I could learn from and ask questions when I needed to.  I do have to say that along with my friends, I miss the food most of all!  It just isn't the same here.  I can cook some of their dishes on my own but I am always trying to learn and do more.

Q: What is your favorite pastime away from the clinic? 
A: My favourite pastime is to scrapbook and knit.  That being said, it has been quite a while since I have done either because of my kids.  I have been keeping a scrapbook since middle school.  I have my entire life documented in photos, ticket stubs, and invitations.  I love being able to look back and reminisce on my past and see how far I've come and how much I have changed personally and creatively. With my knitting, I tend to get into moods, I am not a particularly skilled knitter, but I love to do it every now and again.  Right now, I am still working on my daughter's baby blanket that is 4 months overdue!  It's very challenging to knit when a toddler is always wanting to play with the yarn.
| | |
| --- | --- |
| | Thursday, February 8, 2018 |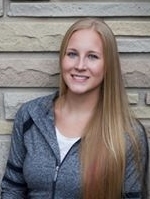 Our profile series continues with Andrea Ruiter, RMT. Here are 5 things you probably don't know about Andrea!
Q: Where was your home town, and what was your favorite thing about it?
A: Born and raised in Guelph! I can't see myself ever leaving Guelph, it's the only place I would call my home.

Q: What made you enter your field of practice?
A: If you were to ask 5 year old Andrea what she wanted to be when she grew up, her answer was always 'Massage Therapist' and to this day I have no idea how that even came to mind. That thought lingered in my head throughout my teenage years, struggling in high school to figure out what career would be best for me. I took a year after high school to work and I realized that I should just go with my gut instinct and TRY Massage Therapy, have a feel for it, learn about it. So I did, and I loved everything about it! I actually hadn't had my first massage until I started my schooling! 5 year old Andrea would be proud, because look at me know, 2 years into practice and I couldn't be happier!
Q: What is the most rewarding experience you have had in your practice?
A: I wouldn't be able to pick just one thing that I find rewarding, every day is something new, every client is in search of healing, relaxation, or education and it's extremely rewarding to end my day knowing that i've helped them in some way. 

Q: What is the most interesting place you have visited?
A: Dawson City, Yukon

Q: What is your favourite pastime away from the clinic?
A: Spending time with my furry friends, human friends, and family. 
Our Practitioner Blog Series continues with a profile of Dr. Tim Lodder DC. Here are his answers to his "top 5" questionaire.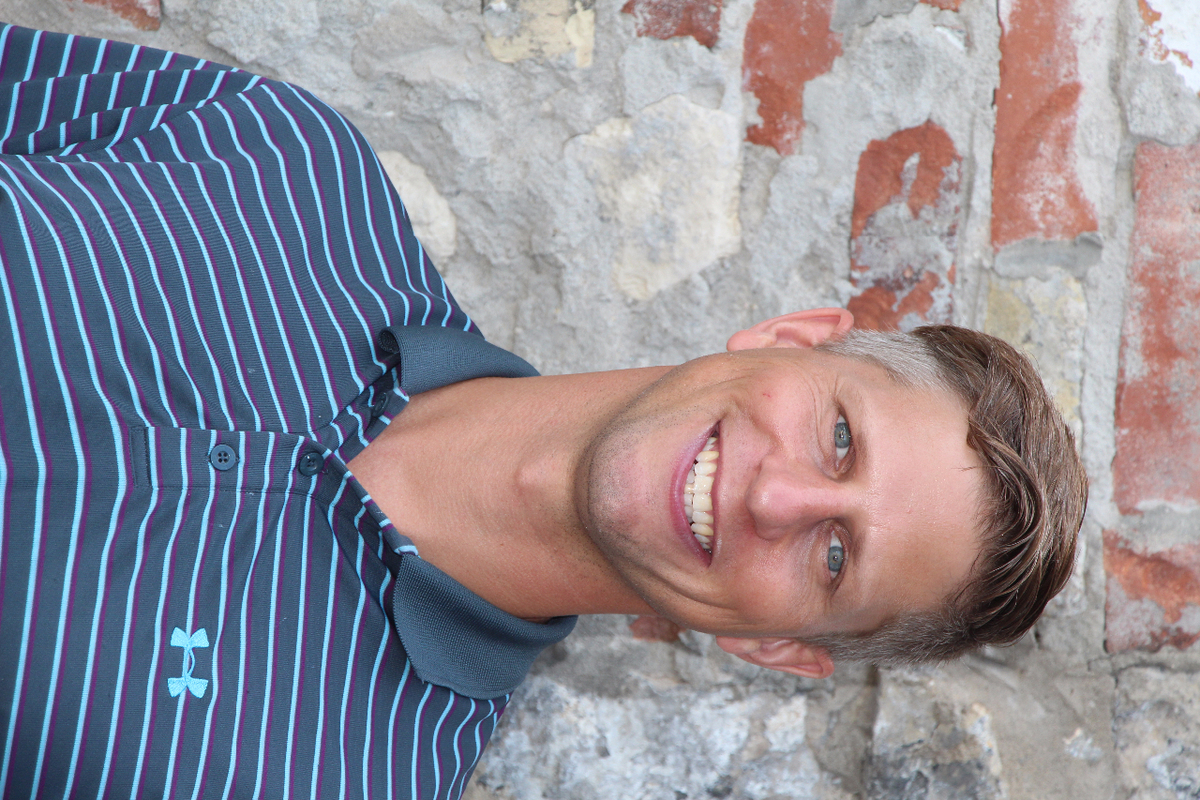 Q:  Where is your home town and what is was your favourite thing about it?
A: I grew up in Fergus, a small town just north of Guelph.  We lived in a subdivision on the edge of town surrounded by farmers' fields, forests, open fields, a river and an old railroad track.  As kids we were outside exploring and playing every day … we climbed trees, built forts, played 'war' in the forest, swam in the river, played sports and biked everywhere.  It was such an amazing experience and we were always so adventurous.  My childhood was great that way – as long as we were home for dinner by 5:30!  Today I still love being outdoors and being active and most of that love I can attribute to the fun I had as a kid.
Q: What made you enter your field of practice?
A: I have wanted to become a chiropractor since I was 13 years old.  It was a combined interest in anatomy, natural health, being treated by a 'cool' chiropractor as a child that first peaked my interest.  As I began along the education journey, I was very fascinated with the many amazing aspects of the human body.  Now after over 10 years of practicing I'm still in love with what I do.  Being a chiropractor is a rewarding occupation and I'm thankful that I'm able to use the gifts I have to help others feel well.  I have realized that the body's wellbeing is not a simple physical state.  There are many factors involved and there is never "I have arrived" moment.  Health is a constant, every day journey.  I'm blessed to hear so many stories of people pursuing and achieving healthier and happier lives.  To be part of that every day is a gift.   
Q: What is your favourite movie?
A: I love movies but I will have to say my favourite is The Usual Suspects starring Kevin Spacey.  It is an intriguing movie with a spectacular ending.  I have watched it about 20 times and still find parts of the story that I never figured out before.  "The Greatest trick the Devil ever pulled was convincing the world he didn't exist".
Q: What is your favorite pastime away from the clinic?
A: Do I have to pick one?  I have many things I love to do but first and foremost is spending time with my amazing wife and four kids.  That can be playing endless games of Uno, going for bike rides, hiking by the river, family camping trips (in our new trailer!), going to hockey, ballet, or swimming lessons, going to church or just relaxing at home.  My family is amazing and I love spending time with them.  My next favourite thing will be to be active.  Hockey, baseball, running, biking or just a good ol' hike.
Q: If you could meet one person from any time in history, who would it be and why?
A: Jesus.  I believe that through the death and resurrection of my Saviour Jesus I am redeemed from my sins and adopted as a child of God.  That gives me great comfort in my life.  But I'm very fascinated by Jesus' life here on earth.  What would it have been like to see him?  Or to witness his miracles?  If I lived then would I have accepted him as Jesus, the son of God?  At least I know I do now.  
I recently had a conversation with Leslie Brown RMT, and found out a little bit more about her likes and what makes her tick. Leslie is the latest interview in our Practitioner Profile Blog Series!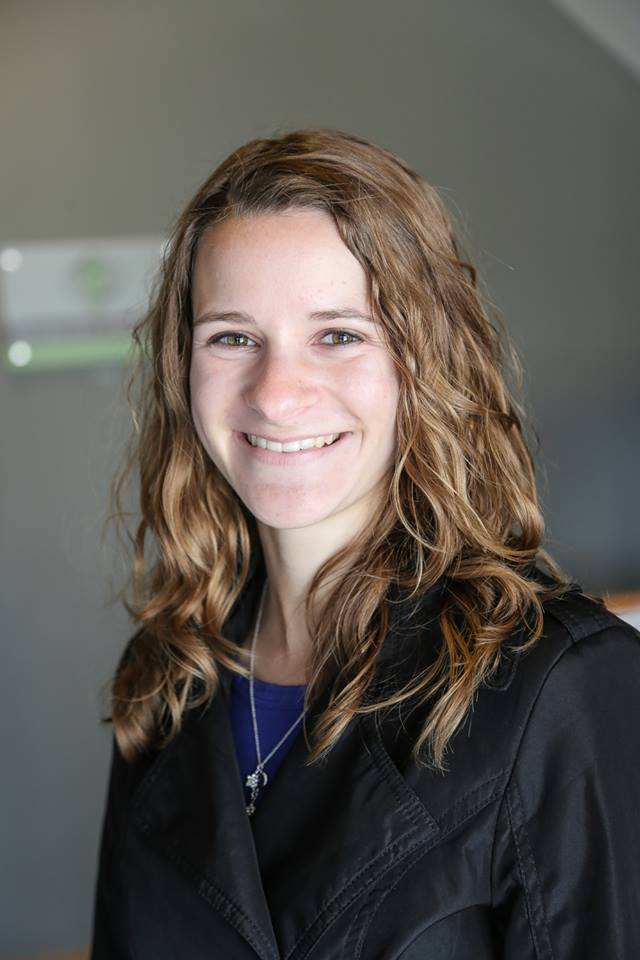 Q: What made you enter your field of practice?
A: I have always had a passion for working with people and helping people.  The more educated and informed we can be about our own health will only benefit us in the future. My favourite area to treat is the neck and shoulders, and helping to relieve pain, stress, tension anywhere in the body is truly rewarding.  I love that every single day I come to work I am dealing with something new (a new condition, a new injury, or a new person) or just continuing to ease the ongoing activities or stress of everyday life.

Q: What is your favorite movie?
A: The Sound of Music.  I truly admire Julie Andrews and think she is a phenomenal actress and singer.  The music, the story, the children, the family ties and dedication that come out through the movie are so amazing and inspiring.

Q: What is the most interesting place you have visited?
A: My husband and I traveled to Alberta in 2014.  We hiked in Banff and Jasper and saw the most beautiful sights that can't be described or justified by the pictures we took.  My legs have never been as sore as they were during our trip, but it was absolutely breathtaking.  We also took a side trip to the Royal Tyrrell Museum in Drumheller - seeing 40 dinosaur skeletons was another amazing sight to see.  I admit it brought out the biology nerd in me to see their bone structures and anatomy on such a large scale!

Q: What has been the best year of your life so far? why?
A: Our son was born in 2015.  Becoming a parent has changed my perspective in more ways than I can count.  His smile and laugh will light up an entire room, and I love watching him grow and develop every day.

Q: What is your favorite pastime away from the clinic? 
A: As much as our family time allows, I volunteer with a girl's youth group.  These young ladies are aged 11-21 and develop leadership skills through planning service, charity, fundraising and fun events.  They are a great group to work with (we usually laugh a lot!) and see their confidence and abilities grow through their teenage years.
For more clinical information on Leslie, you can visit her biography page on our website.
 
| | |
| --- | --- |
| | Friday, November 24, 2017 |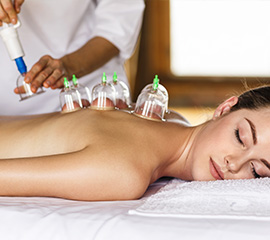 Cupping therapy might be trendy now, but it's not new! Last years Olympics shone a light on this ancient treatment - an element of Traditional Chinese Medicine. Everyone was wondering, "What are the purple dots on Michael Phelps?". This is a healing method intended to stimulate blood flow and lift the skin from the muscle. The cups rupture capillaries, creating distinctive round, painless bruises.
What Does It Help With?
3 Benefits of Cupping
1) Relaxes the body – HOW? It works deep to stretch the muscles and the fascia covering the muscles so that your body feels relaxed.
2) Relieves pain – HOW? Pressure applied to painful areas and swelling.  Cupping works to improve increase blood flow and send in nutrients and oxygen to the area ultimately relieving pain!
3) Detoxifies – HOW? Poor circulation can cause toxins to build up. Cupping gently pulls in fresh blood to enter the area and removes stagnate blood containing toxins, debris and dead cells.
Cupping has been used in all sorts of conditions including lung infections such as pneumonia, bronchitis, common cold, headaches or more commonly to relieve tight muscles.
What Does It Feel Like?
When the cups are applied with suction, this creates a pulling sensation in the area. Some people compare it to deep massage.
Are There Any Side Effects?
Generally cupping is very safe – when provided by a trained health professional. Following a treatment, you will have red or purple marks on the skin from where the cups were placed.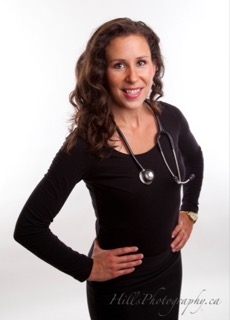 For more information on Cupping, and to find out if this technique is right for you please click on the link below to book your complimentary 15 minute introductory visit with Dr. Alaina Gair ND
| | |
| --- | --- |
| | Norfolk Wellness Blog Contributor at 9:00 AM |
| | |
| --- | --- |
| | Monday, November 20, 2017 |
Essential oils are everywhere and as a naturopathic doctor I get asked about them a lot! Essential oils are one way of preparing medicinal plants that concentrates specific compounds from the plant. There are lots of plants I prefer to use other ways but there are some essential oils I can't live without! These essential oil are surprisingly specific. They are from medicinal plants that I love and unlike other plants (not listed here), I prefer to use these plants as essential oils.
3.Tea Tree
Tea tree is my go to oil for a disinfectant. I use it topically for skin infections like acne and use it through out my home to help with cleaning. My favorite spot for tea tree essential oil is my steam mop, I add a drop or two to the cleaning pads to boost the disinfecting power in my kitchen and bathroom!
2.Eucalyptus
Eucalyptus is amazing for the respiratory tract and although I've always liked it for colds I've become a bit obsessed since my little one was born. I use a couple drops in a diffuser when she has a cough and she wakes less from coughing (which means more sleep for everyone)! I also throw a drop in my shower when I have a respiratory infection myself. A word of caution here, Eucalyptus essential oil is a potent medicine and something to take seriously. Store this one high up and make sure your little ones can't get near the diffuser, it doesn't take much of this essential oil taken internally to be dangerous.
1.Lavender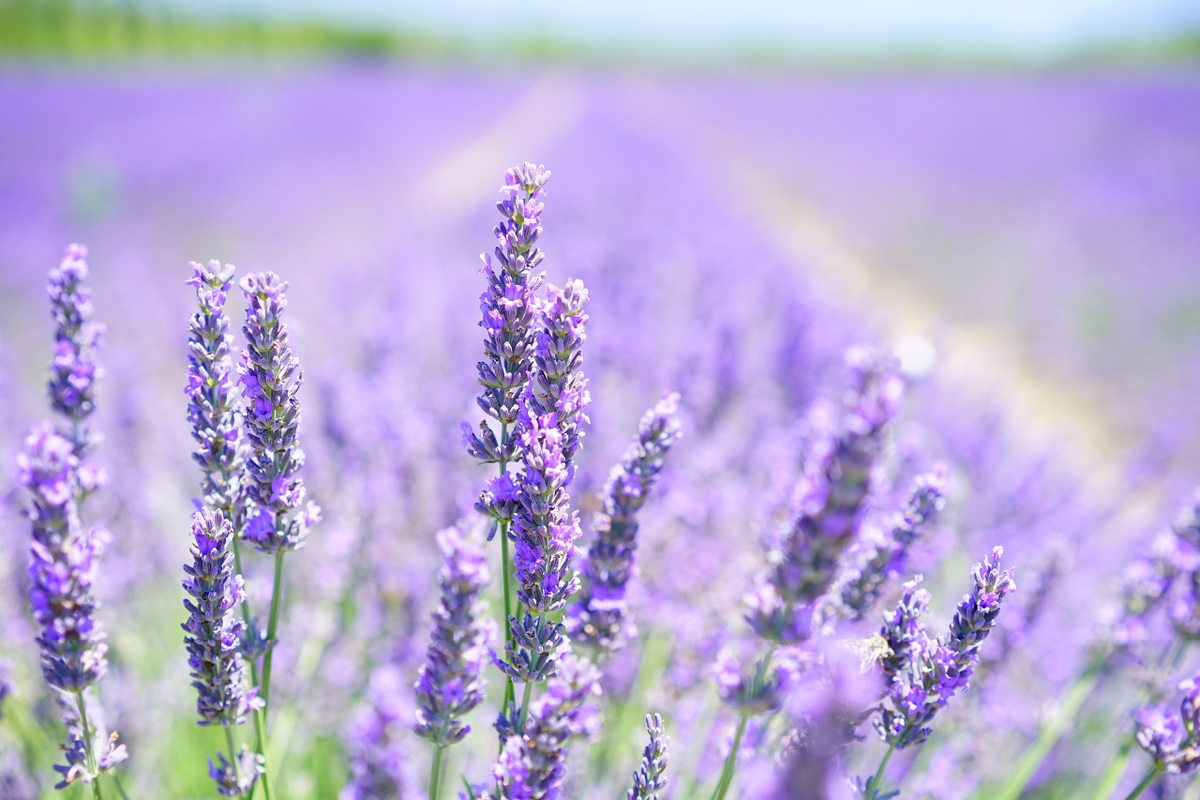 Lavender is all round one of my favorite herbs. My neighbor grows a bunch of lavender on either side of their sidewalk and it is, year round, my favorite part of my walk home from work because it's such an intoxicating smell. Lavender is a great anxiolytic; even just the smell of lavender has been shown to reduce blood pressure! A few drops in a bath with a cup of epsom salts is my go to recipe for relaxation and good sleep.
Not all plants are best used as essential oils but I wanted to share the ones I can't live without! If you want more information on using essential oils safely check out my blog here (http://www.tranquilmindnaturopath.com/blog/2017/1/16/essential-oils-and-anxiety).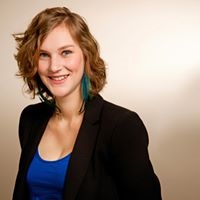 Submitted by
Dr. Katie Thomson Aitken
Naturopathic Doctor
| | |
| --- | --- |
| | Norfolk Wellness Blog Contributor at 9:00 AM |
| | |
| --- | --- |
| | Friday, November 10, 2017 |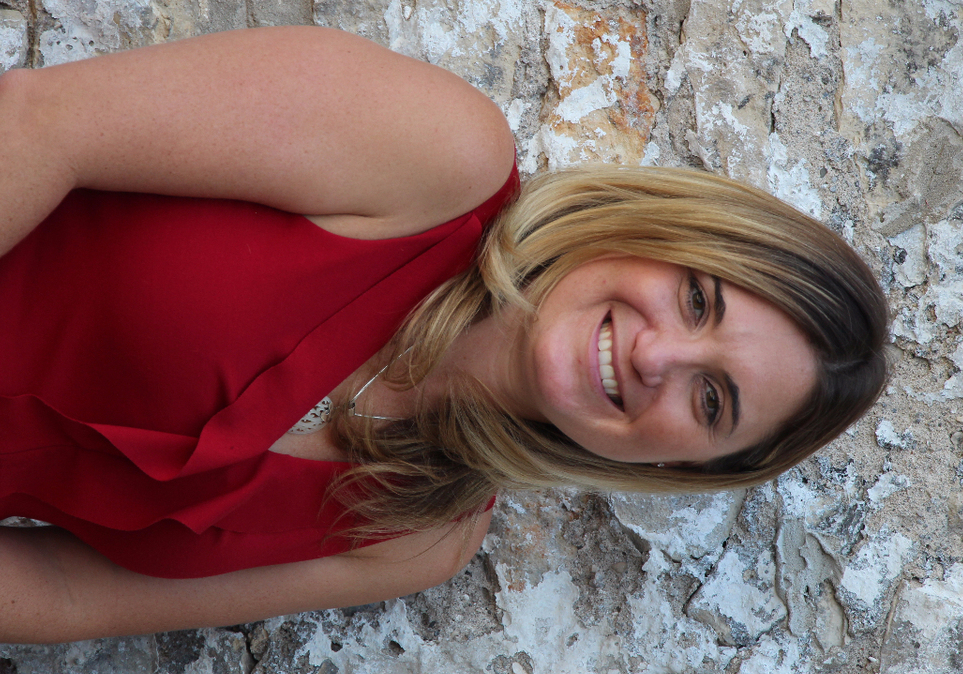 Next up in our Practitioner Profile Series is Dr. Lori Jones, Doctor of Chiropractic. Here's a little peek into her life story, from a conversation I had with her recently. For more clinical information on Dr. Jones you can visit her biography on the website.
Q: Where was your home town, and what was your favorite thing about it? 
A: I grew up in North Bay, Ontario.  My favorite things about it were the beautiful lakes and outdoor sports readily available.  I water skied and tubed on Lake Temagami where we had a cottage and swam for hours in this isolated, cold beautiful northern lake.  The house I grew up in had a ski hill right behind it and an ice rink right across the lake so in the winter I was figure skating, playing hockey or downhill skiing. 
Q: What made you enter your field of practice? 
A: I would say what drew me to chiropractic was the injuries I sustained while freestyle skiing, and racing.  My mother was also in a significant car accident when I was 16 where she was hit by a drunk driver and sustained a bad head injury.  Chiropractic was something that she used on her road to recovery and it helped her reach her wellness goals.
Q: What is the most rewarding experience you have had in your practice?  
A: I would say it was when I performed a lecture that a patient attended and subsequently came to see me in office.  She was in her mid 70's, she was such a sweet woman.  She had been in pain in her mid back for about 25 years and after seeing my lecture came in to see what I could do for her.  I took x-rays and adjusted her, on the next visit she came in crying saying that she was pain free and had suffered for 25 years and couldn't believe how good she felt after one treatment.  It was so great to see someone who hadn't been exposed to chiropractic take a chance on something different out of their comfort zone (at 70 something years old), and have such amazing results so quickly.  She is an amazing woman, and I've been blessed to have her be a part of my practice for many years thereafter.
Q: What is the most interesting place you have visited? 
A: In 2009 my husband and I (before kids) travelled for 3 weeks to South East Asia.  I was in the wedding of a friend I met in University who was from Singapore.  So we visited and attended her wedding reception in Singapore and then went to Malaysia and Thailand.  We took subways, ate at local restaurants, had many massages and late nights.  It was a wonderful trip where we learned how to travel on our own in a faraway place without knowing the language.  We learned so much and gained such freedom.  I would love to go back to Thailand, it was an amazing place with such beauty.  
Q: What is your favorite pastime away from the clinic? 
A: Things have certainly changed for me over the years.  Ten years ago I would have said it was the many sports that I participated in.  Now I would say it is spending time with my husband and 3 young children.  They are just getting to ages where we can now do lots of fun activities together.  My 3 year old was on a harness downhill skiing in front of me this year singing away.  It was a beautiful thing!!! 
Q: How has your practice changed over the years?
A: As my family has grown so have my interests. I have three children and the first was a breech that resulted in a Caesarean section. After this experience I expanded my knowledge base to provide prenatal care, and became certified in Webster, to be able to help those that are in similar situations to the one that I experienced. It has become a passion and large part of my practice, which I love.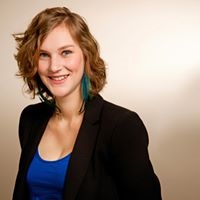 One of the side effects of stress is that a lot of people carry it in their bodies. One of the common places is in the neck and shoulders. I (Dr. Katie) sat down with Leslie Brown RMT to discuss how massage can help with managing one of the most common physical side effects I see of stress in my practice - tension headaches.
What are tension headaches?
Tension headaches are trigger points that refer pain into your head. Trigger points are a tight hyper irritable spot that most people call knots. Each muscle has a different location and referral pattern. For example some one might experience pain behind their eyes and someone else might have pain in the back of the head. A massage therapist will know what muscles to treat based on where your tension headache is. Active trigger points will constantly refer pain into your head, while latent trigger points only create pain when you press on the trigger point. 
Why do people get them?
Neck problems are so prevalent. So many people have poor posture and are so stressed! Also repetitive computer and cell phone use affects posture and causes neck pain and headaches. These headaches are very prevalent and exhausting. They take away from your focus and energy and impact sleep because when you have pain you don't have restorative sleep, which impacts your overall healing. 
How do you treat tension headaches?
I have a lot of experience with treating headaches and neck pain because of my work with people who have been in motor vehicle accidents.  Many people do not only come in when they have a headache, they come in for prevention and maintenance. Typical treatment would be 1/month to counteract lifestyle factors such as ongoing postural and stress tension. It is also beneficial as time for self care and to help with relaxation. If you are getting more than 3 headaches a year, treatment can help reduce frequency and intensity of your headaches.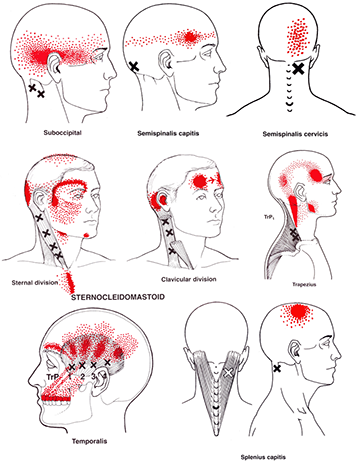 This picture shows some common referral patterns of the neck muscles.  The X's are trigger point locations in the muscles and the red areas show where the referral pain (tension headaches) are felt.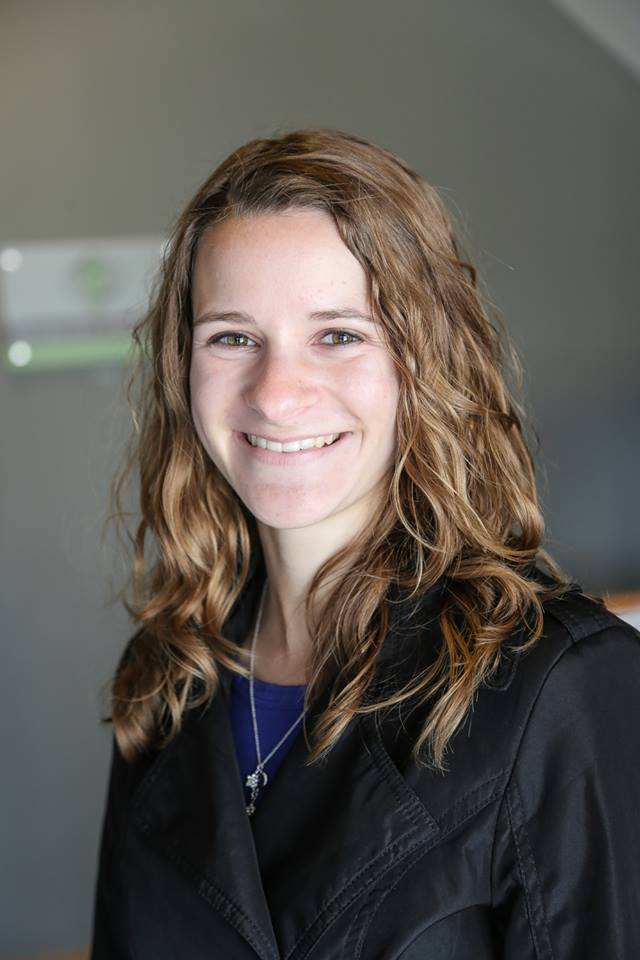 Leslie Brown is a Registered Massage Therapist at Norfolk Chiropractic Wellness Centre. To book a massage with Leslie, or chat with Dr. Katie about multidisciplinary headache care call 519 827-0040, or click on the links below to book online.
To book with Leslie : Book an appointment
To book with Dr. Katie :  
| | |
| --- | --- |
| | Norfolk Wellness Blog Contributor at 9:00 AM |
Anxiety is a funny thing, while most people think of it in terms of worry and excessive thoughts, many manifestations of anxiety are very physical. In fact, especially for men, these may be the only or primary symptom. These symptoms can be caused by many things, and it's always important to look at physiologic as well as psychologic causes, however, anxiety, especially in men, can get overlooked as the cause despite the fact it is very common. And so with that, here are 5 Common Symptoms that might actually be anxiety.
Insomnia
Trouble sleeping sucks, and it's tempting to write off insomnia as well, insomnia, but if the reason you can't sleep is actually anxiety, treating the anxiety is a more effective way to get you better sleep. So if you tried melatonin and "it didn't work for you" it's probably not treating the cause of your anxiety. Herbs that calm the mind and ease anxiety are much more likely to help you sleep that even herbs that are for sleep if your insomnia is because of anxiety.
Pain
Anxiety can make all kinds of pain worse but headaches are a special kind of overlap because it's so easy to overlook. I find that headaches from anxiety are often diagnosed as tension headaches, which although not untrue, leaves out a possible treatment option. If your tension headaches are not responding to usual therapy, consider that natural anxiety treatments may be helpful at reducing headache pain.
Having to go...
Running to the bathroom because your bowels are going to betray you is no fun. It's even less fun when it makes it hard to leave the house. Here is the thing, it may not be "IBS" and even when it is, it still may be anxiety (a LOT of people have both). Treating the anxiety calms the nervous system, including the enteric nervous system which is in charge of making you "go".
Having to go (the other one)
Perhaps not quite as distressing as having to run for the bathroom, having to pee ALL THE TIME is still super inconvenient. When the usual concerns (like infection and prostate issues) have been ruled out, its time to rule out anxiety before you just label your bladder as irritable too!
Trouble Breathing (Even just when working out)
Everybody knows that difficulty breathing can be related to anxiety, but most people think of it as panic attacks and not being able to breathe. In fact, exercise intolerance, or having trouble breathing when working out, is common in anxiety and can be overcome with a combination of physical and psychological support!
The thing about all these anxiety symptoms is that they have an alternate treatment option. By treating the underlying anxiety (when present) you are treating the CAUSE of the symptom, not just suppressing the symptom itself.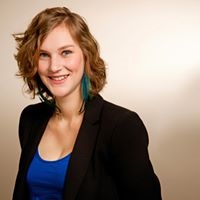 If you are ready to find the root cause of your symptoms click on this link to book your complimentary 15 minute consultation with Dr. Katie.
| | |
| --- | --- |
| | Norfolk Wellness Blog Contributor at 9:00 AM |
Contributors
Latest Posts
Archive
2018

2017

December

November

October

September

July

June

2016

November

August

July

June

April

February

January

2015

December

November

October

September

August

July

February

January

2014

December

November

October

September

March

February

2013

October

September

August

July

May

April

March

February

January

2012
Tags
Everything