Family and Wellness Care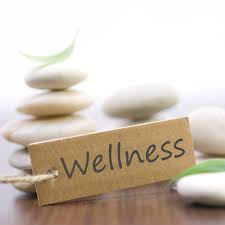 Chiropractic care is definitely a family affair. From the stresses of childbirth and the bumps and falls of childhood, through to the daily twists and turns of exercise, workplace postures and repetitive use strains, and beyond - our bodies take a beating at every phase of life. Wellness check-ups and regular maintenance help to keep your spine and nervous system in optimum condition.
Our chiropractors see patients in all stages of life - from newborns to seniors. Parents, children, teens, and grandparents - we look after them all. Our clinic provides a variety of Chiropractic techniques (Manual to Low Force techniques)  and offers Chiropractic treatment options for the entire family that extend beyond the "regular" or "basic" manual chiropractic adjustment.
We offer Acupuncture, Shockwave Therapy, Laser Therapy, Spinal Decompression (traction) Therapy, Electrotherapy  or TENS (Transcutaneous Electrical Nerve Stimulation), and Soft Tissue Therapy including MRT (Myofascial Release Therapy). Personalized exercise plans, Custom Orthotics, Orthopedic Bracing and more are available to treat a wide-range of issues, injuries and complaints, and set you on your personal path to wellness, no matter your age or stage. 
We would like to share the kind words of some of the families that regularly visit our clinic for a variety of reasons:
"I started seeing Dr Lori Jones 9-1/2 yrs ago while I was pregnant.  I was so impressed and grateful for her care back then and continue to be all these years later!  My husband also sees her and my 4 children have seen her since infancy/toddlerhood and they now ask "when are we going to see the back doctor?" if it has been a while.  She helps to keep my whole family feeling healthy! The staff at the clinic are always helpful, friendly and welcoming. We always look forward to our visits at Norfolk Chiropractic."
~ Sherry L.
"Extremely friendly staff and the care was excellent. My entire family has been treated there with amazing results. Daughter is a dancer, Son is a hockey player, wife is a marathon runner and I am a broken down hockey player. All have had different injuries and have been back to tip top shape with the help of Dr. MacDonald and the NCWC staff!"
~ Dean B.