Our clinic now has a Traditional Chinese Medicine Practitioner! We welcome Yonghao (Luke) Yu, R.Ac/R.TCMP, to our clinic. Luke also offers Acupuncture, Acu-pressure Massage, and Air Cupping.
Meet Yonghao (Luke):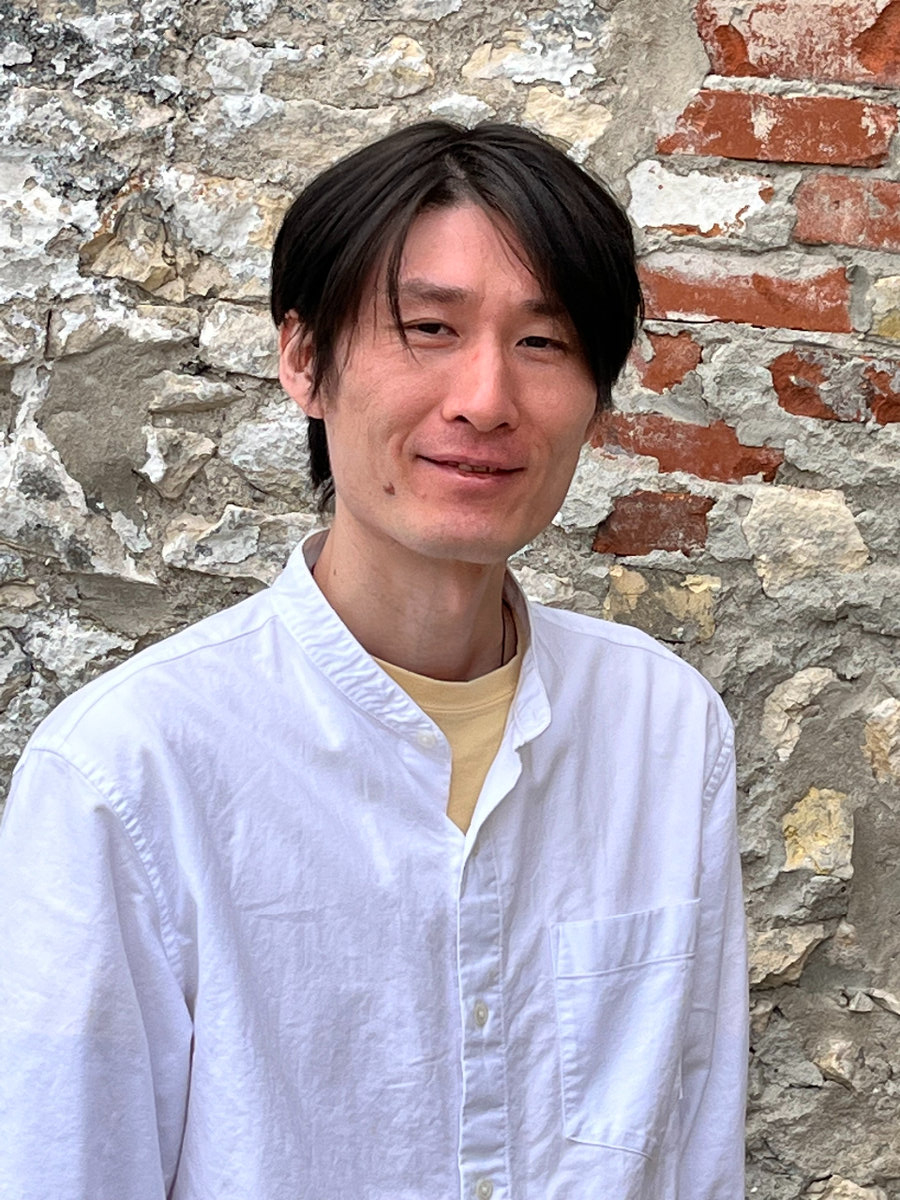 Born in China, Yonghao (Luke) moved to Canada at 15 years old. Following his passion for traditional Chinese philosophies, Luke studied at the Ontario College of TCM and finally became an Acupuncturist in 2019. He later pursued further studies in herbology in TCM from 2021-22.
In Luke's first four years of his career, he was recognized for excellent acupuncture techniques, clear therapeutic results in a variety of diseases (pain, gynecological, digestive, etc.), lifestyle recommendations, and dietary consultations based on TCM theory.
What is Traditional Chinese Medicine?
Traditional Chinese Medicine (TCM) was originated in ancient China and has a history of over two thousand years.
Influenced by ancient Chinese philosophy, culture, and sci
ence and technology, Chinese medicine uses the theory of Yin and Yang and the theory of Wu Xing to explain the mechanism of balancing the function of the body.
Theory of Yin and Yang
The direct meanings of yin & yang in Chinese are positive & brightness vs negative & darkness.
Chinese philosophy uses yin and yang to represent a wider range of opposite forces that are complementary & contradictory that cannot exist without each other. Together, the yin & yang make up the life energy, called "Qi".
Qi is a type of energy that flows through the body through invisible sets of pathways called meridians. The theory of Yin & Yang is fundamental to the practice of TCM, where the most basic level of TCM treatment is to seek the balance of yin & yang in each person.
Theory of Wu Xing
The theory of Wu Xing, the five elements (wood, fire, earth, metal and water) interprets the relationship and the constant movements and cycles between the physiology and pathology of the human body and the natural environment.
The chart outlines how the natural changes within the body and the environment affect your health.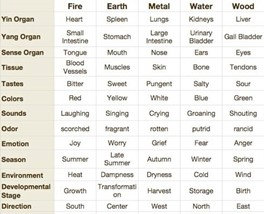 by Kelly Verstraete, CHA