HeartBreak: Exploring the link between Cardiovascular Disease and Depression
 
Maybe you've heard the stories: the headline "man dies of broken heart"; the story, a devoted husband suffered a fatal heart attack less than a week after his partner's passing. It may sound tragically romantic, or even coincidental, but the reality is that cardiovascular disease (CVD) and depression have more in common than they may first appear. Incredibly, research has shown that depression, loneliness and hopelessness pose greater threats to your cardiovascular health than smoking.  Depression is also more common in people who've already had a heart attack or stroke, which makes us doubly concerned about the link between your heart and mental health. We also know that severe emotional stress can temporarily weaken the heart and cause it to swell, giving validity to the sensation of emotional "heartache".
The relationship between CVD and depression is complex. Being depressed affects your behaviour; depressed individuals are less likely to take their medications and supplements, eat well, exercise regularly, and engage in other heart health-promoting habits. Thought patterns also affect your physiology. People with depression and CVD have differences in their heartbeat. They also show higher levels of inflammation in their blood, and inflammation is closely linked to virtually every form of chronic disease, including heart disease.
This relationship is best explained by a field called psychoneuroimmunology. It means your mood, your nervous system, and your immune system aren't acting like distinct systems. They interact each other and actually act like one, integrated system that affects your health. The good news is that by supporting the body holistically we can work within this complex system in ways that support both cardiovascular health and mood at the same time.
There are many things that support both the cardiovascular system and mood. Meditation. Exercise. Omega-3 fatty acids. All are examples of interventions shown to treat depression, and improve cardiovascular health. So in celebration of Heart Health this month, try the salmon recipe below, go for a walk in the snow, and if you, or someone you love, is suffering from CVD or depression, share this article.

Salmon in a Bag
By Dr. Katie Thomson Aitken ND
(Serves 4)
What better way to get your omega-3 fatty acids than from fish! This easy steaming method of cooking fish lets your oven do the work. The parchment packets are fun to open at the table and save on washing up.
4 parchment cooking bags (or parchment paper folded into packets)
4 salmon fillets
4 cups of seasonal vegetables (try mixing a winter green sliced like kale or swiss chard with some cubed winter squash)
1/4 cup olive oil
1/4 cup wine vinegar or lemon juice
1Tbsp mustard
2 cloves garlic, crushed

Preheat your oven to 3500F. Toss your vegetables with the olive oil, vinegar, mustard and garlic. Divide between your paper bags. Season the fish lightly with salt and pepper and place into bags with vegetables. Seal the bags by folding the edges. Transfer the bags to a baking sheet at bake for ~20 minutes (for 6oz fillets). Place one bag per plate and let everyone open their own at the table. Enjoy!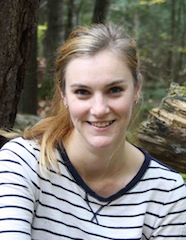 Submitted by
Dr. Katie Thomson Aitken, ND