All about Osteoarthritis!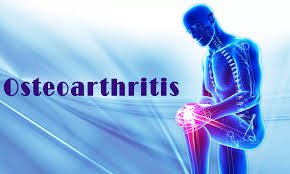 What is it?
Osteoarthritis (OA) is the most common form of arthritis. Some people call it degenerative joint disease or "wear and tear" arthritis. It occurs most frequently in the hands, hips, and knees. With OA, the cartilage within a joint begins to break down and the underlying bone begins to change.
What are the signs and symptoms of OA?
- Pain or aching
- Stiffness
- Decreased range of motion (or flexibility)
- Swelling
How can we help?
Chiropractic treatment may be able to address the cause of osteoarthritis. A joint may be damaged over time because it's out of alignment, or because of the way you sit, stand, or walk. Chiropractic care can fix those issues, which may keep your arthritis from getting worse.
Contact the office today to see how we can help you!
519-827-0040
www.norfolkwellness.com