This month we are shining the spotlight on another of our awesome Registered Massage Therapists, Sienna Dang. Here are her "Top 5" Q & A's to get to know her a little bit better.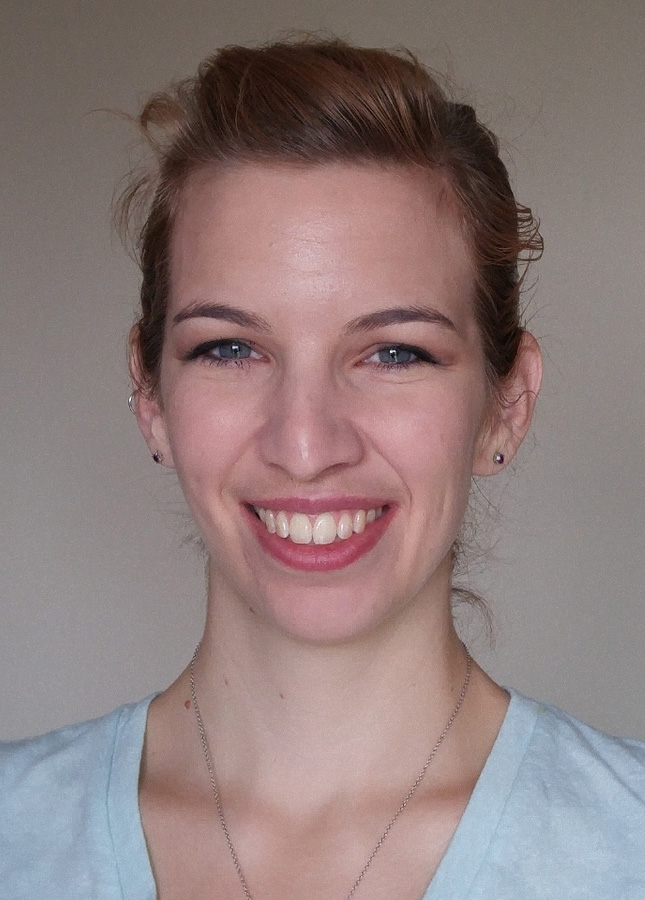 Q: Where was your home town, and what was your favorite thing about it?
A: My hometown was a little farming place in Oregon called The Dalles. Growing up, I actually didn't like living there because I didn't think there was much to do.  Now, when I look back, I realize I actually had a pretty great childhood there.  From birth to 8 years old we lived in town on a quiet street where we would play with our neighbours, ride bikes, swim, etc.  When I was 8, we moved out to the country onto about 300 acres of farm land and I thought my life was over because we no longer were near my friends.  We ended up making friends with some kids on the next farm, though and all was good.  I would have to say my favourite thing about The Dalles is actually its park.  We had several small parks but up on the hill there was a park called Sorosis and it was huge with all the play equipment a kid could want, tennis courts, softball fields, and an outdoor gym.  There was a place you could park, colloquially known as "make-out look out," (I am sure you could guess why) but it had the best view of the city from atop that hill.  

Q: What made you enter your field of practice?
A: I chose to get into massage therapy for a variety of reasons, none of which had to do with my love for massage therapy.  I actually entered school never having had a massage before.  I was really just looking for a career that gave me autonomy, where I could help people, and it wouldn't put me into masses of debt trying to get my education.  As it turns out, I actually really do love my work and the benefit I can bring to people!  In school, I realized the huge scope we could work within and I found my love for peri-natal work.

Q: What is one thing about yourself that no one would guess?
A: Something no one would guess about me is probably that I was a professional and competitive belly dancer for years.  I only stopped because I couldn't keep up with it through university and then more time passed, life happened, and now it's something I would like to go back to but don't know when it will be a possibility.

Q: What is the most interesting place you have visited?
A: The most interesting place I have visited would be South Korea.  I went in 2012 to teach English and moved to Canada from there in 2014 to start massage school. The list is too long to tell all the reasons it was interesting but living in a culture that is entirely different than my own was an amazing experience.  It was something that I couldn't have done if I didn't keep an open mind and try my best to learn, respect, and follow their ways.  I, luckily, had friends to help me along the way that I could learn from and ask questions when I needed to.  I do have to say that along with my friends, I miss the food most of all!  It just isn't the same here.  I can cook some of their dishes on my own but I am always trying to learn and do more.

Q: What is your favorite pastime away from the clinic? 
A: My favourite pastime is to scrapbook and knit.  That being said, it has been quite a while since I have done either because of my kids.  I have been keeping a scrapbook since middle school.  I have my entire life documented in photos, ticket stubs, and invitations.  I love being able to look back and reminisce on my past and see how far I've come and how much I have changed personally and creatively. With my knitting, I tend to get into moods, I am not a particularly skilled knitter, but I love to do it every now and again.  Right now, I am still working on my daughter's baby blanket that is 4 months overdue!  It's very challenging to knit when a toddler is always wanting to play with the yarn.