Extracorporal Shockwave Therapy (ESWT) is a highly effective, non-invasive (non-surgical) treatment which promotes accelerated recovery from soft tissue injuries. A "Shockwave" is an intense, but very short energy wave travelling faster than the speed of sound. Applied to damaged, inflamed or scarred tissue, these energy waves stimulate regeneration of healthy non-inflammatory tissue providing patients with relief from their pain and symptoms. Shockwave therapy has been clinically shown to be a highly effective treatment option for a number of common musculoskeletal conditions which are chronic or resistant to other conservative treatment methods including:

• Plantar Fasciitis
• Achilles tendinitis
• Tennis elbow (Lateral Epicondylitis)
• Jumper's knee (Patellar Tendinitis),
• Calcific Rotator Cuff Tendinitis,
• Stress fractures
• Scar tissue formation

A number of recent research studies have been published demonstrating the effectiveness of this treatment for these conditions. Shockwave Therapy sessions are short (usually 20 -30 minutes) and relatively painless treatments, providing successful relief of chronic pain and restoring mobility painlessly. Permanent relief typically begins within 72 hours following treatment. Generally, only a few (3-6 treatments) sessions of Shockwave therapy are necessary for full resolution of these conditions.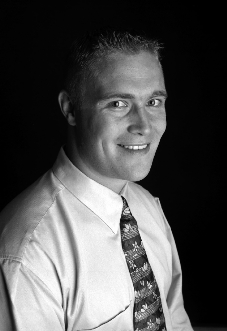 Contributed by:
Dr. Dean MacDonald B.Sc., D.C.
Owner – Norfolk Chiropractic Wellness Centre